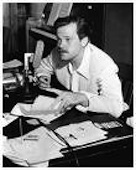 HoTT faculty teach a range of graduate courses that extends from Anglo-Saxon palaeography to the history of American libraries, from the Bible as Book to seventeenth-century scientific works, from the "mise en page-mise en texte" of incunabula and Early Modern books to digital publishing, from the history of print to the relationship between text and image. Each semester the faculty will offer courses that meet most of the program distribution requirements—Conceptual Area (Production, Transformation, Reception), Media (Manuscript, Print, Visual, Digital, Film/TV, Voice Recording), and Period (Script, Hand-Press, Industrial, Post-1900)—as well as a selection of Electives and Non-English (i.e. taught in another department) offerings. Please note, though: some courses may not fulfill Period or Media requirements due to the scope of their syllabi.
Gateway Course
"History of Text Technologies"
"You can't have art without resistance in the materials" (William Morris). This course provides an introduction to the complex interactions between literary culture and the changing, overlapping, frustrating and inspiring media ecologies that have shaped the way we produce, transmit, transform, receive and interpret creative representations of human experience. Beginning with the two opposed categories of the ephemeral and the monumental (tattoo, graffiti, ballads, texts written on clothing or carved in stone, newspapers, blogs, "immortal" poetry), the course will then embark on a generally chronological tour of technologies and their literary forms: the diversity of manuscript (from Anglo-Saxon to Emily Dickinson), the evolution of print from the fifteenth to the nineteenth century, the history and theory of reading (including the ways that new technologies transform their users), visual texts, film, recorded sound, broadcast and digital media. Each of these categories will be explored through a combination of case studies and hands-on encounters, accompanied by at least one historical and one theoretical reading per week (with "guest star" appearances by other faculty).
"The Book as a Material Object"
Media: Print
Books are eloquent witnesses to their own creation and reception. Each leaf bearing inked impressions of long-recycled letterforms and elegant autograph marginalia speaks to the eyes and the hands and the minds of those who made those marks. Watermarks hiding in the fibers of the paper hint at the aesthetic desires of those who twisted wire profiles into miniature icons and sewed them onto the waiting paper mould. Because it involves careful listening to what an object tells us, this course might also be called "The Autobiography of a Book". It complements more theoretically and sociologically oriented History of the Book offerings by approaching the book as a physical artifact, exploring various methods of bibliographical analysis, and engaging in current scholarly debates. The syllabus consists of three dove-tailed sections: enumerative, where we will compile a list of books according to some organizing principle (author, journal index, printer or publisher, etc.); descriptive, where we will prepare a full bibliographical description of a book or books from their enumerative list; analytical, where we will write an essay suitable for publication in a bibliographical journal, preferably something dealt with in the first two sections.
"History of the Book"
This course seeks to examine the rise of the codex book in western culture and its impact on individuals and institutions. It begins with a historical survey of the varied forms of textual reproduction used by different cultures, including the development of paper and block printing, vegetable and animal manuscript scrolls, and procedures for storing and cataloguing books. The bulk of the course covers machine printing from Gutenberg to the present day, with an emphasis on the main components of the industry: early print technologies of the common press, movable type and laid paper; state and trade institutions of regulation, control and distribution; the industrial age and the development of machine presses, mechanical typesetting, new illustration processes and mass-produced paper; shifts in patterns of readership and reception from the first Frankfurt Book Fair through modern mass marketing; and the current "death of the book" age of post-modern readers, e-books and the Internet.
"Introduction to Digital Humanities"
Media: Digital
Period: Post-1900
Over the past fifteen years, the rapid adoption of networked computer resources has caused unparalleled changes in the way academics engage in research and teaching. This class is an introduction to the field of humanities computing, with an emphasis on the techniques, tools, and theoretical underpinnings as they apply to the arts and social sciences. While the syllabus includes a substantial amount of reading, the primary pedagogical focus of the course will be hand-on learning. Students will work both in and out of class on a series of exercises designed to familiarize them with: the UNIX operating system and some of the basic principles of systems administration; electronic text creation, mark-up and manipulation (including some rudimentary computer language instruction); digital image creation and the basics of graphic design; hypertext and hypermedia publication; on-line collaborative communities (such as Wikipedia); and the rapidly expanding field of digital pedagogy. Work over the semester will lead to a final collaborative project where students will have the opportunity to concentrate on an area of special interest. This course does not presume any prior experience with electronic text, mark-up or UNIX, although students should have some familiarity with at least one computer operating system. A laptop is required for this course.
"Medieval Manuscripts: Their Makers and Users"
Media: Manuscript
Period: Script
This module aims to introduce students to Manuscript Studies from c. 400 to 1500 AD, from monumental script to the origins of the Western manuscript codex up to the origins of print. We shall investigate how literary and historical texts were created, produced, transmitted, and used, focusing particularly on materials in English, but also looking at manuscripts written in other, major European languages. During this course, students will acquire a number of valuable transferable skills that result from the meticulous reading and interpretation of the manuscript page in its physical context: the weekly assignments will introduce students to the skills of codicology (the study of the physical make-up of manuscripts), palaeography (the describing and analysis of ancient scripts), transcription (the reading and interpretation of writing in manuscripts) and editing (the conversion of original manuscript texts into modern readable forms). Students will handle manuscripts, learn how to prepare parchment, and understand—through emulation—how particular scripts were written and the ideological significance of writing and its media of presentation.
"Studies in Popular Culture"
Media: Film/TV
Period: Post-1900
This course examines theories of popular culture and media, including key developments such as the emergence of mass culture and the evolution of media in the digital era. Reading scholarship on media and media history, we will consider the production of different media, ranging from film, television, music, and video games to new media. We will consider media in context, including in relation to the role of audiences in the circulation of popular culture and media. In addition to work in film and media studies, the course also explores important scholarship in digital humanities.
"Women and Early Print Culture"
Media: Print
Period: Hand-Press
From the moment of Caxton's earliest productions, gender was an important issue in English print culture. This course surveys the many early printed books about and for women, a few books by women, and a range of images of women in woodcuts. We consider the familiar role of women as patrons of literature, and the less-well-understood roles of the women printers as producers of early printed books. The new medium offers a set of transformative potentials for women writers and printers and for authors writing about women, only some of which are fully actualized in the move from script to print.
"Art, Technology, and Knowledge in the Renaissance: Gutenberg and the Inventions of Print"
Media: Print
Period: Hand-Press
This course offers an introduction to the works and ideas that defined Renaissance literature and does so from the perspective of the scientific inventions and discoveries of the early modern age. We will begin with what, more even than gunpowder or the compass, became the quintessential invention of the Renaissance, the printing press, but our ultimate focus will be on the ways in which knowledge itself became a technology—splitting the divide between the arts that Aristotle had dismissed as knowledge practices and the sciences that had not yet come into being as an intellectual category. We will look at: the shift from Aristotelian physics to mechanical arts, humanism and the rise of early modern science, the invention of the printing press and telescope, Galenic humoralism and the challenges from Paracelsian iatrochemistry, and the rise of mechanism and experimentalism. Most importantly, though, we will see how the inventions of science and the discovery of facts also led unexpectedly to the creation of fiction. Primary emphasis will be on understanding major writers and thinkers of the period and the intellectual movements with which they are associated.Works by: della Mirandola, Vespucci, More, Shakespeare, Bacon, Galileo, Donne, Jonson, Hobbes, Milton, Hooke, and Cavendish, among others.
"The Bible as a Book"
This course is an introduction to the history of the Bible as a book in the Western world during the late medieval and modern period: its textual history, production, diffusion, graphic presentation and social appropriation. It deliberately focuses on the Bible as an artefact studied with all the historian's tools, from codicology and bibliography to religious history, the history of art, society and politics. Traditional chronological borders between the "medieval" and the "modern" period are crossed to stress elements of continuity more than the better known ruptures in biblical history: the advent of printing and the Reformation.
"Caxton's World"
Media: Print
Period: Hand-Press
This course studies the early printers in England and their economic, social, political, and especially literary-historical contexts. Beginning with Caxton's work at Bruges, this course considers Caxton's patrons; changes in his handling of mise-en-page and typefaces; his competitors and "frenemies" on the continent (such as Antoine Vérard and Colard Mansion); his extensive and fascinating paratexts, in which he explains in considerable detail exactly what he is doing and why. We look at the impact of the accession of Richard III, and especially his Act of 1484, in creating a foundationally foreign "English" system of print production. While we also will consider the work of figures like Caxton's successor, Wynkyn de Worde, and while we will keep an eye on the early printers at Oxford and Edinburgh, the course will mainly focus on Caxton's own literary productions as transformative: in the interface between manuscript and print cultures, Caxton's work changes the entire literary system.
"Editing the Tudor Christine de Pizan"
Media: Print
This course studies the transformation and reception of Christine de Pizan in Tudor England. Known as a major author in French since her own lifetime (1363-c.1430), she is recovered in modern English versions primarily as a feminist author. In the usual account, she was ventriloquized and silenced in men's translations; most English critics explain her reception in terms of canon expansion and the recovery of unvalued voices. But in Tudor England, her works were in fact frequently translated and printed for readerships that differed greatly from her original audiences---not just English, and not just living in a completely different historical/cultural milieu, but readerships much larger and much more varied. In Tudor England, furthermore, she was known not just as the author of the Boke of the Cyte of Ladyes (1521), but as an authoritative writer of moral advice (Morale Prouerbes, 1478), military history (Faytts of Armes, 1489), political theory (Bodye of Policie, 1521), and revisionist mythography (The Hundred Troy Stories, 1549). We'll read these major works transnationally; the term project is a scholarly edition of selections of them (with textual variants, glosses, critical notes, etc., in the apparatus; something approaching a full variorum). Editorial theory and practice are thus essential elements of the course.
"Editorial Theory from Jerome to JSTOR"
Editorial theory is a version of critical theory that, in addition to asking the fundamental critical questions—what is a text? is there a difference between a text and a work? what is the relationship of the author to the text? how do you determine the value of a text/work/author?—applies or modifies those questions/answers in relation to the practical problems of preserving and transmitting past texts to contemporary readers, often in media or languages different than those in which the text/work was originally composed. Editorial theory therefore affects every text you have ever read, and if you become an important writer it will eventually affect every text you ever write. This course begins with St. Jerome, whose edition of the Latin Bible was the basis for European culture for more than a 1000 years, and concludes with the new theoretical and practical issues raised by digital technologies.
"Introduction to Editing and Publishing"
Media: Print
Period: Post-1900
This course will introduce students to book and magazine publishing. Through lectures, discussion, simulations, workshops, meetings with publishing professionals and a variety of written assignments, students will examine the publishing process from the evaluation of manuscripts to the marketing of a finished product. The first part of the course is devoted to book publishing and introduces manuscript evaluation, editing, design, production, promotion, advertising and budget analysis. Students learn about the details of line editing, copyediting and writing catalogue copy as well as larger issues such as conceptual (or developmental) editing, acquiring material, drawing up a marketing plan and negotiating contracts. In order to put these skills into practice and learn to work with a group, students will participate in a book workshop in which simulated companies will create a "spring catalogue" of new s. Magazine publishing is the focus of the second part of the course. We discuss how to pitch ideas, meet deadlines and produce finished copy. Assignments introduce students to fact checking, cutting, ethical problems and design. The unit concludes with a magazine workshop in which each student will develop a proposal for a new magazine.
"Lyric Texuality: Between Sappho and Donne"
Media: Print
Period: Hand-Press
This course takes a long, comparatist view of how textuality and intertextuality have operated in the history of lyric. Starting with the papyrus fragments bearing Sappho's lyrics, and ending with the monumental scholarship of the Donne variorum, we'll consider how poems of the lyre change in taking various textual forms. We'll read materials and media as essential, transformative, signifying features of the lyric text. Like a traditional "history of poetry" course, we'll treat historical contexts, subgenres, forms, etc.; but here, we'll read poems (1) in bilingual editions, to highlight translation as an issue particularly vexed and important for lyric, and (2) in multiple texts, watching for the mischievous play of variants and other effects of transmission.
"Renaissance Sonnet: Textuality and Poetics"
Media: Print
Period: Hand-Press
Most of our time will be spent in the major Elizabethan canon: Spenser, Sidney, Shakespeare, but we begin with Tottel's miscellany and include consideration of emblem books, Watson's heavily metatextual Hekatompathia, and lesser known works such as the Zepheria and the Theatre for Voluptuous Worldings. Textual transformations between manuscript and print media, and indeed the material transformations that can occur within one medium, are our key focus: we'll see how physical texts transform poetic meaning. Since a poem will necessarily mean something different in each kind of text (i.e. a holograph ms, vs. a manuscript commonplace book, vs. a printed miscellany, vs. a printed "sequence," vs. a printed "works" volume), we'll read as much as possible the original texts behind your modern editions. There will be help with paleography and with any difficult early printed letter forms. As you'd expect, this raises questions about the transformative powers of editorial practice, to which lyric, I'll argue, is particularly sensitive.
"Studies in Victorian Literature: Victoria Telecom"
Period: Industrial
This course investigates the literary dynamics of a Victorian "tele-culture": a term Nicholas Royle uses to encompass "nineteenth-century forms of communication from a distance through new and often invisible channels, including the railway, telegraphy, photography, the telephone and gramophone" (Telepathy and Literature, Basil Blackwell, 1990: 5). We will take telecommunication as material context and metaphor for several important transformations in Victorian culture. These include conceptions of speed and place; the period's emerging historicism; authorial separation from an increasingly unknown readerships; trans-Atlantic print culture; the imagination of a national community over an imperial horizon; and the late-century fascination with spiritual mediation. Our reading includes novels, poetry, short stories, and essays from some familiar Victorian and trans-Atlantic authors (including Dickens, Eliot, Twain, James, Kipling, Verne), as well as from lesser-known and anonymous contributors of telegraphic romances and verses on electric cables. In parallel to these readings, the course engages a variety of critical and theoretical perspectives. Using electronic communications tools of our own, we will also examine the linkages of a Victorian tele-culture with our contemporary information age. The course aims to suggest that the work of interpretation is itself a form of tele-communication, that our critical perspectives actively remediate the works in question. We will explore this in several formats over the semester, including an interpretive computer game called IVANHOE, the use of online Victorian archives, creating a class blogosphere, and an electronic option for final projects. Familiarity with computers and internet navigation is welcomed, but no elaborate technical knowledge is needed. In addition to frequent contribution through our course communication channels and a class presentation, the course requires an article-length seminar paper.
"Digital Culture"
Media: Digital
Period: Post-1900
Over the past fifteen years, the rapid adoption of networked computer resources has caused unparalleled changes in the way humans interact with one another. This class is an introduction to this evolving digital culture, with twin emphases on the techniques, tools, and theoretical underpinnings of digital technologies as well as the social institutions they have spawned. While the syllabus includes a substantial amount of reading, the primary pedagogical focus of the course will be an exploration of the various modes of computer-mediated negotiations in which we engage every day. Students will work both in and out of class on a series of exercises designed to familiarize them with on-line materials. Work over the semester will lead to a final collaborative project where students will have the opportunity to concentrate on an area of special interest. This course does not presume any prior experience with technology, although students should have ready access to a networked computer for course work.
"History of Reading in Everyday Life"
Media: Print
This course is designed to acquaint students with the history of reading in everyday life from the Reformation to the 19th century in Europe, and with the history of reading in everyday life in the United States from colonial times to the late 20th century. Focus is on the agency of print in the social, cultural and intellectual life of common people. Subjects covered include: readers in England and Russia, 1600-1900; reading in colonial and revolutionary America; reading and women in the early 19th century, dime novels in late 19th century America, African-American readers at the turn of the 20th century; labor and radical readers in the early 20th century; paperback reading and the reading of erotica at mid-20th century, and in the late 20th century comic readers, gay and lesbian readers, and Hispanic readers. Required texts include Umberto Eco's Name of the Rose, Alberto Manguel's A History of Reading, Simon Winchester's The Professor and the Madman, and Paul Boyer's Purity in Print: Book Censorship in America from the Gilded Age to the Computer Age.
"Media and Power"
Media: Film/TV
Period: Post-1900
In this course, we situate the production, distribution, and consumption of media flows in and through sets of power relations. Today's mediasphere calls for a broad understanding of how media and power are related historically and how the conditions of this relation are changing with the rise of new media, neoliberalism, globalization, multiculturalism, and new social movements. This course will give students a clear sense of forms of power that operate on and through these media flows. Topics covered may include, for instance, processes of identification, norms of meaning and media literacy, corporatization of media, media activism, bodily habituations, representational strategies, and e-governance. Students will learn how to map media flows in terms of processes of community formation, capital accumulation, and new forms of value production. The emphasis will be on how students can both understand and produce media that will take account of and intervene in these relations of power.
"Reading: History, Theory, and Practice"
Media: Print
Period: Hand-Press
This course takes, as its point of departure, the recognition that reading is an inherently human and a necessarily artificial achievement. Both learned and invented, reading is a historically specific cultural practice and one whose history, as Robert Darnton has argued, is as complex as the history of cognition itself. This course will focus on the history of reading in the early modern period, but it is also structured to provide an introduction to the history and theory of reading as a whole. We will think about how different technologies (the printing press, secretary hand, or new methods of engraving, for instance) enabled new kinds of reading and produced new categories of readers. We will also consider how reading itself crucially constituted a kind of technology and one that was integral to new forms of knowledge and belief: changing reading practices were at the heart of the rise of early modern humanism and the Reformation as well as an informing force in the development of early modern science.
"Reading in the Renaissance: Studies in Spenser, Cervantes, and Milton"
Media: Print
Period: Hand-Press
This course offers an introduction to three major figures of the Renaissance: Spenser, Cervantes, and Milton. In part, our focus will be on our experiences as readers of their greatest works; at the same time, though, we will also be concerned with how these writers—in the dawn of print culture—shape and predict our acts of reading. The act of reading has a history—one that inheres not just in the fictions of a given age, or in their material remains, but in the very forms that literature takes. Spenser thus pulls us into Error, a figure for the moral threat to unchecked religious reading; Cervantes' Don Quixote is the quintessential embodiment of the dangers of secular reading, while Milton's Paradise Lost enacts the nature of human falleness as a component of our own reading experiences. This course will thus allow us to think through questions about the history and practice of reading as they shape and are shaped by some of the greatest writers of the English and European Renaissance. Primary attention to major works by Spenser, Cervantes, and Milton, with additional possible selections from Aristotle, Horace, Amyot, Ariosto, Tasso, and others.
Electives
"Visual Rhetoric"
W. J. T. Mitchell in Picture Theory argues that Western culture had shifted from a linguistic to a pictorial turn: we live the world historically and know it visually. For Mitchell, such a pictorial turn includes not only the proliferation of the image artifact in its many configurations but also the emergence of the visual as an epistemology, a way of knowing the world. Visual rhetoric takes part in and manifests the pictorial turn, adding persuasion to Mitchell's concern with artifact and epistemology. My goal in this course is to explore the fuzzy category of visual rhetoric as it plays out in Western culture, examining it from the perspective of the following questions: What is the visual (both visual image and visual culture)? How do the rhetorical and visual intersect? What does that intersection look like in action? How do visual technologies factor into the nature of that intersection? How do class, race, and gender affect that intersection (or, conversely, how does that intersection affect the constitution of class, race, and gender)? While we will not be able to address any one question in depth, my plan it to provide you with a foundation that will allow you to push forward with your own explorations after this class has ended.
Non-English
"The Bible and Power in Early Modern Europe: England and France XVIth-XVIIth Centuries"
Media: Print
Period: Hand-Press
A large woodcut that represents Henry VIII distributing Bibles to his grateful subjects on the frontispiece of the 1540 "Great Bible" is evidence both of royal intervention in Bible publishing and of the biblical image that the English sovereign wanted to convey. Because printing of this book started in Paris but was halted by Francis I the episode has been routinely mentioned as an example of deeply opposite and almost timeless attitudes towards the Scripture between Reformed England and Catholic France during the 16th and 17th century. The fact that France never had an "authorized version" of the Scripture in the vernacular that could compare with the King James Version seemed to close the case. The Protestant nation sounded "the trumpet of Reform" (Milton) with its multiple editions of the English Bible while in the Most Christian Kingdom the Bible had to remain, in the words of a chaplain to the French king in 1651 a "sanctuaire fermé aux profanes"[a sanctuary closed to laymen]. Research conducted during the last thirty years has shown on the contrary that during two centuries of almost incessant religious and political conflicts, from the Hundred Year's War to the War of Spanish Succession, French and English men and women alike used the Scripture as a guide for religious belief, a set of cultural norms, and a political model, although the movement of biblical texts, their constant metamorphosis and reinterpretation moulded very different national identities on both sides of the Channel. The course is thus an innovative exercise in comparative history. Because the monarchs played a leading role in that dual history, from Henri VIII and Francis I to Louis XIV and the first Hanoverian sovereigns, it focuses on royal patronage of Bible publishing and Biblical scholarship as well as the multiple ways in which the ideological model of biblical kingship was interpreted in political and religious thinking, in literature and in the arts.
"Biomedia, Biocapital"
Media: Digital
Period: Post-1900
This course traces the rise of a new form of power that continuously assembles together, with various effects, the affective body, venture capital, and heterogeneous media platforms. Readings and discussions will introduce students to three related fields of enquiry. The first is the queer and feminist analysis of the "volatile body," that body which is continuously being refunctioned through its open and dynamic connection to media technologies and its unpredictable contagions. The second, is the postcolonial critique of the global affect economy, and the theorization of "quantum effects" in the production of a value we'll come to recognize as the "hype-hope-terror"value. Third is the post-phenomenological analysis of bodies in technologies (Ihde, Massumi, Hayles, Hansen, and beyond): how do contemporary digital media technologies implicate the affective dynamism of situated (raced, classed, gendered, sexed) bodies, and what forms of negotiation are taking shape at the dynamic thresholds between bodies, media, and capital?
"Christine de Pizan in Context"
Media: Manuscript
Period: Script
This course examines how the court poet and political commentator Christine de Pizan (ca. 1364-1430) functioned in a variety of contexts--historical, theological, art historical, poetical, national, and supranational. Besides maintaining a thirty-year professional career during an antifeminist era, Christine was also exceptional in transcribing by hand and supervising the production of roughly one-fifth of the surviving two hundred manuscripts of her works. The seminar seminar revolves around the so-called "Queen's manuscript," London, BL Harley 4431,a collection of her collected works assembled expressly by Christine herself for France's Queen Ysabel de Bavière.
"Gender, Genre, Manuscript: Chrétien de Troyes in Context"
Media: Manuscript
Period: Script
This course locates the twelfth-century lyric poet and romancer within the context of the troubadour and romance traditions, at a time when French was the leading vernacular in England as well as in France. It also focuses upon the way that later thirteenth-century manuscript compilers positioned Chrétien's romances within a larger context having nationalistic overtones. The course takes a close look at the contextualization of all five of Chrétien's romances in two thirteenth-century manuscripts, Paris, BnF fr. 794 and Paris, BnF fr. 1450. The first, which has close connections to Chrétien's patroness Marie de Champagne, contains the most complete version of the texts of his romances. The second, in which the compiler inserts all five romances within Wace's Roman de Brut, provides a striking illustration of "framing" techniques characteristic of both writers and manuscript producers.
"Gender, Postcoloniality, and Emergent Telecommunication Networks"
Period: Post-1900
This seminar aims to explore the relations among globalization, telecommunication networks, and embodied gender practices: a biopolitics of postcolonial mobile phone networks. We will situate the analysis of biopower in the context of India¹s advent into neo-liberal capitalism (post-1991). We will pursue an analysis of gender and capitalist telecommunication networks by first of all foregrounding the production of value. We will ask how value (both cultural and economic) is being reconfigured through new media technologies like third generation wireless data networks. How are such technologies being adapted by forms of power touching, remolding, and dynamizing the capacities of differently gendered and sexed bodies in India today? Moving across technological platforms, drawing on the disciplines of anthropology, film and media studies, gender studies, political economy, and non-linear technoscience, we will explore the changing relations that give value, gender, and perception new emergent capacities in mobile phone networks in contemporary India.
"Media Assemblage Theory"
Media: Film/TV
Period: Post-1900
This course introduces students to the study of media as self-organizing patterns of information, sensation, value, form, and matter. We look closely at the theory of media ecologies and pose what an assemblage approach has to offer the field of media ecologies. It is strongly recommended that you take "Issues in Critical Theory," as well as some film theory or rhetorical theory course before enrolling in this course. Beginning with the philosophy of Henri Bergson and Gilles Deleuze, we will explore in this course the relationship between the capacities of the body and a variety of contemporary media in the context of global capital. From postcolonial explorations of film (Bollywood, Hong Kong cinema) to experimental digital art (generative art, artificial intelligence art, video games), this course will give students a working knowledge of assemblage theory, emergent capacities, multiplicities, non-linear evolution, and media contagion.
"What Does a Text Do?"
Media: Visual
Period: Post-1900
What is the historical relation between text and body? The word text includes a range of meanings that includes "weave." How does a cultural product (text) weave together meaning and the body? This course aims to historicize the relation between text and body in two different cultural contexts: Europe and South Asia from 1800 to the present. Considering different philosophical approaches to the production of meaning and sensation, this course will explore the connection between embodied perception and artistic creation. Our problem will be not what a text means, but what it does. Why does a text do what it does? What forms of power makes something a text? Has this changed historically, and from discourse to discourse? Taking our cue from Elizabeth Grosz's recent theses around chaos and artistic creation, where she argues for the intimate relation between framing, sensation, and sexuality, we will pursue an entwined genealogy between textuality and the body.