Our Alumni & Their Accomplishments
Gwyn Hyman Rubio

B.A. 1971 - Gwyn's third novel, Love & Ordinary Creatures, is now available through Ashland Creek Press. Gwyn's first novel, Icy Sparks (Viking/Penguin 1988), was a New York Times Notable Book of the Year and also an Oprah Book Club Selection. Her 2005 publication, The Woodsman's Daughter (Penguin), was a finalist that year for the Kentucky Literary Award for Excellence in Fiction. Her collection of short stories, Sharing Power, was nominated for a Pushcart Press Editor's Book Award. Gwyn and her husband Angel have lived in Kentucky for more than 40 years, and in 2001 they moved to Versailles, Kentucky.
Mary Jane Ryals


Mary Jane Ryals has been the Poet Laureate of Florida's Big Bend Region. Nominated in 2008, Ryals will held the title until 2012. She brings the world of poetry to schools and literary events in Leon, Wakulla, Jefferson, and other north Florida counties. Her latest book of poems is The Moving Waters, published by Kitsune Press in 2008. Ryals has also been involved with the Poetry Out Loud National Recitation Competition, Florida State University's Valencia, Spain Study Abroad Program, the Tallahassee Writers' Association Festival of Books, and the literary magazine, Apalachee Review. Mary Jane has also won the 2010 bronze metal from the Florida Book Awards for her novel, Cookie & Me.
Heather Sellers




Ph.D. 1992 - Heather is the author of three volumes of poetry, Your Whole Life, Drinking Girls and Their Dresses, and The Boys I Borrow, a collection of stories, Georgia Underwater, which won a Barnes and Noble Discover Great New Writers Award, and Two books for writers, Page After Page and Chapter After Chapter. Her textbook for the multi-genre creative writing clasroom, The Practice of Creative Writing from Bedford/St Martins is in its second edition. Sellers has been a member of the Hope College faculty since 1995, and is a full professor of English. Her memoir, You Don't Look Like Anyone I Know is out from Riverhead Books (Penguin) in October 2010. She's at work on a collection of essays.
Lucinda Vickers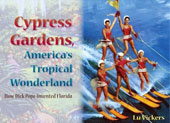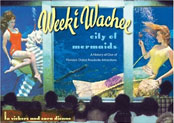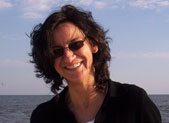 Ph.D. 1997 - In 2007, Lu published both her novel, Breathing Underwater (Alyson Books) and a nonfiction book, Weeki Wachee, City of Mermaids: A History of One of Florida's Oldest Roadside Attractions.(University Press of Florida). Another book, Cypress Gardens, America's Tropical Wonderland: How Dick Pope Invented Florida (UPF) is due out in the fall of 2010. Her short stories and essays have appeared in Salon, Apalachee Review, Saw Palm and various other journals. She has been awarded three Florida Individual Artist's Fellowships for fiction.
Vida Volkert

B.A. 2006 - Staff writer at the Independent, a daily newspaper in Gallup, New Mexico. She was awarded First Place in Feature Writing by the New Mexico Press Association and the New Mexico Associated Press Managing Editors in recognition of outstanding newspaper work covering Native American issues in the Southwest during the year 2010-2011. Her news stories have appeared in the Miami Herald, the Houston Chronicle, the Washington Examiner, the Durango Herald, SantaFe NewMexican, and Albuquerque Journal.
Jack Wang

Ph.D. 2006 - Jack is an Assistant Professor in the Department of Writing at Ithaca College in New York, where he teaches advanced fiction writing, personal essay, writing the short novel, and the history and theory of the novel. He recently attended the Sewanee Writers' Conference and is currently at work on a novel.
Brandy T. Wilson


Ph.D. 2008 - Brandy T. Wilson, author of The Palace Blues: A Novel (Spinsters Ink 2014), a Lambda Literary Award Finalist in Lesbian Fiction, earned her PhD at Florida State University (2008). Her work has appeared in Robert Olen Butler's From Where You Dream, Ninth Letter, G.R.I.T.S. Girls Raised in the South, and Pank Magazine among other publications. She was a 2010 Lambda Literary Retreat Emerging LGBT Voices Fellow in fiction and was awarded three Bread Loaf Writer's Conference scholarships, the George M. Harper Endowment Fund Award, and the Astraea Emerging Lesbian Writers Fund Finalist Award. She currently teaches writing, literature, and Gender & Women's Studies at the University of Memphis along with coaching and editing writers on various projects from memoir, novel, to self-help and educational literature.
Mark Yakich



Ph.D. 2006 - is the author of two, full-length poetry collections, Unrelated Individuals Forming a Group Waiting to Cross (National Poetry Series, Penguin, 2004) and The Importance of Peeling Potatoes in Ukraine (Penguin, 2008). He has also published two chapbooks, The Making of Collateral Beauty (Tupelo, 2006) and Green Zone New Orleans (Press Street, 2008). He lives in New Orleans and at markyakich.com.