Our Alumni & Their Accomplishments
Marsha (Caddell) Mathews




Ph.D., 1987, English, M.Div., 1996, Theology - is an author and an educator. An excerpt from her novel, "More than a Mess of Greens," appears in The Broad River Review. Her first book of poems, Northbound Single-Lane follows a single mother who leaves behind all she knows, except for her children, and heads north (Finishing Line Press, 2010). Her second book, love poems, Sunglow & A Tuft of Nottingham Lace, won the Red Berry Editions 2011 Chapbook Award, and was also published. Her third book of poems, Hallelujah Voices, set in Appalachia, highlights Marsha's experience as an Ordained Pastor in the 1990s (Aldrich Press, 2012). Marsha is a Professor at Dalton State College and the advisor for the campus literary magazine.
Jen McClanaghan


Ph.D. - Jen McClanaghan grew up in New Canaan, Connecticut. She earned her undergraduate degree from Antioch College then moved to New York City where she worked in publishing for seven years, including a job as a photo editor for the National Audubon Society Field Guides. She graduated from Columbia University with an MFA (2004) and Florida State University with a PhD (2009). As a resident scholar at The Southern Review, she edited the Spring 2010 Americana issue and taught in LSU's English department. Currently she's an Assistant Professor and Writer-in-Residence at Salve Regina University in Newport, Rhode Island.
Michael McClelland



Ph.D., Creative Writing - Already hailed by Publishers Weekly as an "up-and-coming mystery writer" following the success of his first novel, Oyster Blues, Michael McClelland, Wittenberg University assistant professor of English, has again captured the attention of critics with his latest release, Tattoo Blues, a witty crime novel set in Cedar Key, Fla.
Angelina Mirabella


M.A. 2003 - Angelina Mirabella received her Master of Arts in English (Creative Writing) from Florida State University in 2003. Her work has appeared in The Southern Review, The Mid-American Review, and The Greensboro Review. In 2007, she attended the Sewanee Writers' Conference as a Tennessee Williams scholar. She lives in Ithaca, New York, with her husband and two daughters. The Sweetheart is her first novel.
Jacob Newberry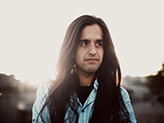 Ph.D. - Jacob Newberry received his Ph.D. student in Creative Writing, with an emphasis in Poetry. He has received a Fulbright Fellowship in Creative Writing, as well as the University Fellowship from FSU. His poetry and nonfiction have been published or are forthcoming in Granta, The Iowa Review, The Crab Orchard Review, and Rattle, among others. He has an M.A. in French Language and Literature from the University of Mississippi and is currently working on several translation projects. He is also the Poetry Editor for The Southeast Review.
Jennifer Perrine


Ph.D. 2006 - Her first collection of poetry, The Body Is No Machine, was published by New Issues in 2007, and she has recently completed a second book of poetry, This Animal Self. She currently lives in Des Moines, Iowa, where she teaches fiction and poetry writing, gender studies, and Holocaust studies at Drake University.
Todd James Pierce


Ph.D. 2004 - Dr. Todd James Pierce has published multiple books including: Dead Neon (short story anthology), co-edited with Jarret Keene, University of Nevada Press, 2010, Las Vegas Noir (short story anthology), co-edited with Jarret Keene, Akashic Press, 2008, Behind the Short Story (college textbook), co-authored with Ryan Van Cleave, Pearson Longman 2007, Newsworld (short story collection), University of Pittsburgh Press, 2006, Winner of the Drue Heinz Award, The Australia Stories (novel), MacAdam/Cage Publishers, 2003. Individual short stories and poems published in over 70 magazines and journals including American Short Fiction, The Georgia Review, Gettysburg Review, Fiction, Iowa Review, The Missouri Review, North American Review, Shenandoah, Story Quarterly, and Willow Springs, as well as being anthologized in various college- and high-school literature textbooks. He received his Ph.D. from Florida State in 2003 and is currently Co-Director of Creative Writing Program at Cal-poly.
Chelsea Rathburn


B.A. 1997 - Her first collection of poetry, The Shifting Line, received the 2005 Richard Wilbur Award and was recently published by the University of Evansville Press. She received an MFA from the University of Arkansas in 2001. Rathburn is also author of a limited edition fine letterpress chapbook, Unused Lines, published by Aralia Press in 2002. She works as a freelance copywriter and video producer in Atlanta.
Rita Mae Reese

M.A. 2003 - Rita Mae Reese, after changing majors every semester, dropped out of college and went to work for a lesbian press. She'd worked there for nearly seven years when a visiting author convinced her to quit and go back to school full time. She then earned a BA in American Studies and an MA in Creative Writing at Florida State University and then an MFA at the University of Wisconsin-Madison. Rita Mae has received a Rona Jaffe Foundation Writers' Award, a Stegner fellowship, and a "Discovery"/The Nation award. Her work has appeared in numerous journals and anthologies. She lives in Madison, Wisconsin with her family.
Glen Retief


Ph.D. - Glen Retief is a South African writer living in Pennsylvania and teaching at Susquehanna University. His memoir, The Jack Bank, about growing up white and gay in apartheid South Africa, appeared in April 2011 from St. Martin's Press. Glen holds a B.A. in English and African Studies from the University of Cape Town, an MFA from the University of Miami, and a Ph.D. in English Literature and Creative Writing from Florida State University. He has held numerous fellowships and awards, including a James Michener Writing Fellowship and Florida State University Fellowship—that university's most prestigious award for graduate students.