Faculty members laud new library databases
---
Faculty members laud new library databases
The Black Abolitionist Papers database and the Black Thought and Culture database became available at the beginning of 2021, and English professors look forward to accessing the archives for research and teaching.
By Faith Matson
In January of 2021, Florida State Universities Libraries purchased the Black Abolitionist Papers database and the Black Thought and Culture database, both of which provide valuable research materials for scholars.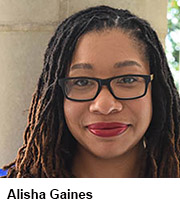 English department members welcome the arrival of the digital resources and are thrilled to have access to them.
"Black literary history is vibrant and diverse, and I'm excited to share that through the resources in these collections," English Associate Professor Alisha Gaines says. "It will be great to…teach the 10-point program by the Black Panther Party for Self-Defense through both the written manifesto and the inspiring speeches of many of its members."
The acquisition of these databases is one of the latest expansions of the libraries' already prolific collection of digital materials.
Mallary Rawls, an assistant librarian and English department liaison at FSU Libraries, is often involved with the acquisition of new databases.
"The Black Abolitionists Papers and Black Thought and Culture databases were requested by faculty in different humanities departments," Rawls explains. "The library has a list of databases that we would like to acquire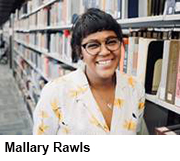 and these databases were chosen due to the broad appeal of the information and sources available in the databases."
The two archives work together to provide a cohesive view of important moments in African American history, including the abolitionist and civil rights movements. The Black Abolitionist Papers database holds about 15,000 items written by Black men and women between 1830 and 1865. There are approximately 100,000 pages of nonfiction writing by key Black leaders in the Black Thought and Culture database, which span 250 years of history.
Obtaining access to databases is a crucial aspect of continuing the ongoing education and research at any university. Databases provide scholarly, peer-reviewed sources to the community and often contain primary source materials to aid in student or faculty research.
Rawls says these new databases will benefit the FSU community by providing a "better historical understanding of African Americans in the United States." Members of the English department are thrilled to have access to these historical documents.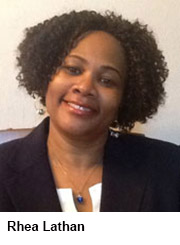 English Associate Professor Rhea Lathan finds the work done by FSU Libraries to be essential for ease of research.
"I feel that the library facilitates an inviting environment because they want faculty and students to be successful in their research," says Lathan, who also is associate chair of undergraduate studies. "I especially appreciate the updates on new databases we receive and new or updated archives."
As liaison for the English department, Rawls regularly keeps the faculty members and students updated with acquisitions to new resources, such as the Black Abolitionist Papers database and the Black Thought and Culture database.
In her position, Rawls has created key connections between the library and university community members who need current research tools. Rawls says she studied to be become a librarian out of a love of knowledge itself.
"I'm very interested in how information is created and disseminated and that's a big part of being a librarian," Rawls says. "I understand that being all-knowing isn't feasible, but being a librarian seems to be the closest I'll get."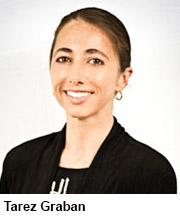 English Associate Professor Tarez Graban, whose academic research includes work in the digital humanities, recognizes the libraries' importance.
"I think that our libraries play an essential role in furthering undergraduate education," says Graban, emphasizing the value of the work Rawls and other librarians at FSU do for the campus community. "That is one of their absolute strengths."
Graban says she uses many databases on a regular basis for both her research and teaching, including JSTOR, Project MUSE, and the Times Digital Archive. For her teaching, she says, she uses many more digitally based selections than textbooks.
"We are tremendously fortunate to have access to so many high-quality databases," Graban says.
Faith Matson is an English major on the editing, writing, and media track, and is also pursuing a certificate in Global Citizenship.
Follow the English department on Instagram @fsuenglish; on Facebook facebook.com/fsuenglishdepartment/; and Twitter, @fsu_englishdept