Associate Professor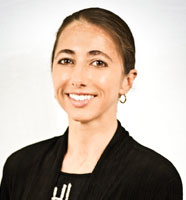 WMS 221
Histories of rhetoric and composition, digital humanities, feminist rhetorics and rhetorical theory, transnationalism, multilingual writing
TAREZ SAMRA GRABAN, Associate Professor, (Ph.D. Purdue University, 2006; A.B. English, Brown University, 1993; A.B. Religious Studies, Brown University, 1993), centers her research and teaching in histories of rhetoric, histories and theories of composition, feminist rhetorical theory, public discourse, multilingualism, and digital humanities. Lately, her work attends to rhetoric as epistemology, writing as text technology, and alterity as cultural apparatus. One current project, "Rhetoric, Archives, and Transnational Feminism," argues for new notions of archival composition and rhetorical circulation when examining women's writing in post-, anti-, or de-colonial contexts. Her recent book, Women's Irony: Rewriting Feminist Rhetorical Histories (SIUP 2015), investigates how irony challenges critical historical methods in rhetoric, deconstructing certain notions of intersectionality between 1600 and 1900 C.E. Her co-authored book, GenAdmin: Theorizing WPA Identities in the 21st Century (Parlor Press, 2011), presents writing program work as a philosophical stance to complicate extant narratives of its position and status in the university. During a 2011-2012 fellowship at the Institute for Digital Arts and Humanities at Indiana University, Graban began developing a prototype for the Metadata Mapping Project, to visually organize metadata on the intellectual contributions that under-represented women teachers have made in rhetorical studies from North America's Progressive Era to the present. In collaboration with Alli Crandell in 2013, and Richard Urban and Stephen J. McElroy in 2016, that project has extended to an investigation of intellectual influence through historical networks and ecologies that are not artifact- or place-based, in the "Linked Women Pedagogues (LWP) Project." In collaboration with Patricia Sullivan, Graban also investigates how advances in digital humanities impact both historiography in composition and the education of new historians of rhetoric.
Books
Women's Irony: Rewriting Feminist Rhetorical Histories. Carbondale: Southern Illinois UP, 2015.
GenAdmin: Theorizing WPA Identities in the 21st Century. Anderson, SC: Parlor Press, 2011. Co-authored with Colin Charlton, Jonikka Charlton, Kathleen J. Ryan, and Amy Ferdinandt Stolley.
Edited Journal Issues
Special Issue Co-Editor, with Paul F. Marty, Allen Romano, Micah Vandegrift, "Invisible Work in the Digital Humanities." Digital Humanities Quarterly (2018, forthcoming).
Special Issue Co-Editor, with Shirley K Rose, "The Critical Place of the Networked Archive." Peitho Journal 17.1 (Dec. 2014).
Selected Articles and Book Chapters
"New Rhetorics of Scholarship: Leveraging Betweenness and Circulation for Feminist Historical Work." Rhetoric, Writing, and Circulation (eds. Laurie Gries and Collin G. Brooke). Co-authored with Patricia Sullivan. Logan, UT: Utah State UP, 2018.
"Decolonising the Transnational Archive: Re/Writing Rhetorical Histories of How African Women (Can) Govern." African Journal of Rhetoric 9.1 (Sep 2017): 82-117.
"Teaching Multilingualism, Teaching Identification: Embracing Resident-Multilingualism as a Curricular Paradigm." Linguistically Diverse Resident and Immigrant Writers (eds. Christina Ortmeier-Hooper and Todd Ruecker). London: Routledge, 2016. 216-28.
"In, Through, and About the Archive: What Digitization (Dis)Allows." Rhetoric and the Digital Humanities. Eds. Jim Ridolfo and William Hart-Davidson. Chicago: U Chicago P, 2014. 233-244. Co-authored with Alexis Ramsey-Tobienne and Whitney Myers.
"From Location(s) to Locatability: Mapping Feminist Recovery and Archival Activity through Metadata." College English 76.2 (Nov. 2013): 171-193.
"Multivalent Composition and the Re-Invention of Expertise." Multimodal Literacies and Emerging Genres in Student Compositions (Eds. Tracey Bowen, Carl Whithaus). Pittsburgh, PA: U of Pittsburgh P, 2013. 248-280. Co-authored with Colin Charlton and Jonikka Charlton.
"Towards a 'Second-Generation' Suffragism: Language Politics in the Ironic Discourse of An American Suffragist." Gender and Language 5.1 (2011): 31-60.
"Digital and Dustfree: A Conversation on the Possibilities of Digital-Only Searching for Third-Wave Historical Recovery." Peitho 13.2 (Dec 2011): 2-11. Co-authored with Patricia Sullivan.
"Theorizing Feminist Pragmatic Rhetoric as a Communicative Art for the Composition Practicum." College Composition and Communication 61.1 (September 2009): W277-299. Co-authored with Kathleen J. Ryan.
"Feminine Irony and the Art of Linguistic Cooperation in Anne Askew's Sixteenth-Century Examinacyons." Rhetorica 25.4 (Autumn 2007): 385-412.
selected FELLOWSHIPS AND AWARDS