English Honor Society Sigma Tau Delta celebrates graduating and new members at pinning ceremony
---
English Honor Society Sigma Tau Delta celebrates graduating and new members at pinning ceremony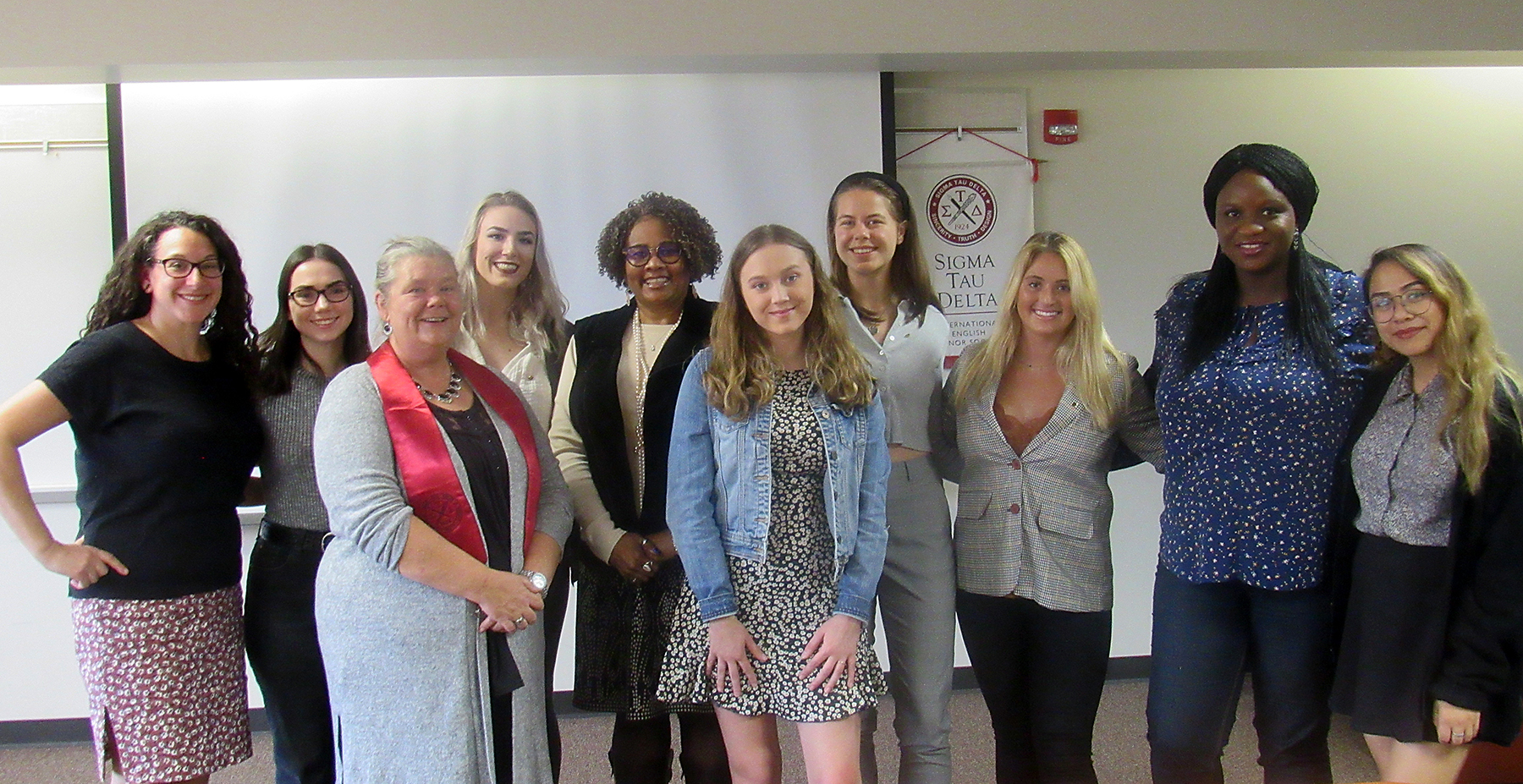 Those in attendance included, in the photo above, left to right: Farrah Hersh, Amelia Blanton, Kristy Cherry-Randle, McKenzie Harris, Rhea Lathan, Emily Schutz, Brittyn Bonham, Samantha Minns, Oluwafunke B. Ogunya, and Angela K. Lertkiratikul.
The new members, in photos on the right from top to bottom, are: Brittyn Bonham, McKenzie Harris (the organization's vice president), Farrah Hersh, Angela K. Lertkiratikul, Samantha Minns, and Emily Schutz. Inducted but not present was Noble Haines.
The executive board and advisors of Florida State University's English Honor Society Sigma Tau Delta welcomed new members and said goodbye to graduating members at a December 6 pinning ceremony the Williams Building Common Room.
English Associate Professor Rhea Lathan, the organization's faculty advisor, pinned six inductees and presented each of them with a certificate of membership during the event. Chapter President Kristy Cherry-Randle, a doctoral student in Early American Literature, and Membership Director Oluwafunke B. Ogunya, a doctoral student in African American Literary and Cultural Studies and Folklore, were also present at the event to discuss the purpose and academic goals of Sigma Tau Delta.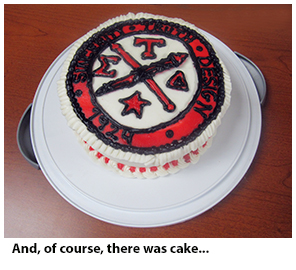 Sigma Tau Delta is an academic honors organization that focuses on the success of its members by promoting community involvement and their love of literacy. The organization is internationally recognized and was designed for students aiming to excel in their academic careers and planning to take their education to the next level, including students looking into graduate and doctoral programs, as well as becoming future professors.
Sigma Tau Delta was founded in 1924 at Dakota Wesleyan University. Rho Epsilon, the chapter located on FSU's campus, was established to carry out the organization's values in Tallahassee, including creating cultural stimulation and encouraging exemplary character. For more about the organization, click here.