New Critical Essays on Toni Morrison's God Help the Child: Race, Culture, and History
---
New Critical Essays on Toni Morrison's God Help the Child: Race, Culture, and History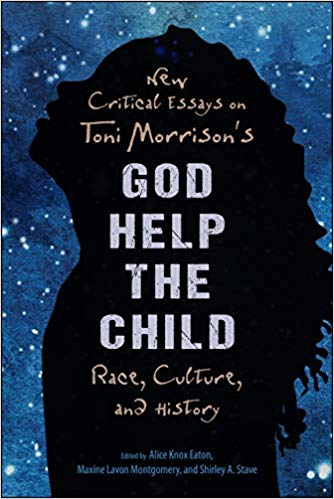 Find This Publication Online
Contributions by Alice Knox Eaton, Mar Gallego, Maxine Lavon Montgomery, Evelyn Jaffe Schreiber, Shirley A. Stave, Justine Tally, Susana Vega-González, and Anissa Wardi
In her eleventh novel, God Help the Child, Toni Morrison returned to several of the signature themes explored in her previous work: pernicious beauty standards for women, particularly African American women; mother-child relationships; racism and colorism; and child sexual abuse. God Help the Child, published in 2015, is set in the contemporary period, unlike all of her previous novels. The contemporary setting is ultimately incidental to the project of the novel, however; as with Morrison's other work, the story takes on mythic qualities, and the larger-than-life themes lend themselves to allegorical and symbolic readings that resonate in light of both contemporary and historical issues.
New Critical Essays on Toni Morrison's "God Help the Child": Race, Culture, and History, a collection of eight essays by both seasoned Morrison scholars as well as new and rising scholars, takes on the novel in a nuanced and insightful analysis, interpreting the novel in relation to Morrison's earlier work as well as locating it within ongoing debates in literary and other academic disciplines engaged with African American literature. The volume is divided into three sections. The first focuses on trauma―both the pain and suffering caused by neglect and abuse, as well as healing and understanding. The second section considers narrative choices, concentrating on experimentation and reader engagement. The third section turns a comparative eye to Morrison's fictional canon, from her debut work of fiction, The Bluest Eye, until the present.
These essays build on previous studies of Morrison's novels and deepen readers' understanding of both her last novel and her larger literary output.