David Kirby Adds a Lifetime Achievement Award to His List of Honors
---
David Kirby Adds a Lifetime Achievement Award to His List of Honors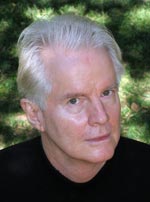 David Kirby has won many significant awards during his career as a writer. A couple of Pushcart Prizes, back-to-back Florida Book Awards, and a finalist position for a National Book Award are all on his list of honors, which also includes a Guggenheim Fellowship and the title of Robert O. Lawton Distinguished Professor of English.
His most recent honor takes all of that recognition and wraps up everything into one package: the 2016 Florida Lifetime Achievement Award for Writing. The Florida Humanities Council relies on a panel of independent judges to assess nominees for the award and to determine the winner.
In their praise for Kirby, the judges pointed to not just his writing and teaching and mentoring excellence but also to his efforts to bring attention to new writers through his "incisive book reviews."
"David makes us feel fortunate that we can be in the company of such a witty guide and generous soul," the judges said, in a statement announcing the news.
The council's executive director, Janine Farver, said in the same release that his public appearances help Kirby stand out as well.
"There is nothing quite as enriching and entertaining as a David Kirby poetry reading," she said.
When the council released the information, Kirby's colleagues and university officials such as Florida State University President John Thrasher and Provost Sally McRorie chimed in via email with words of congratulations, and FSU women's head basketball coach Sue Semrau even sent him a note.
"Interesting, isn't it, to be recognized for many accomplishments over time rather than one big one? I think I'd rather have it that way," Kirby says. "It's as though the Florida Humanities Council is saying 'you are a good writer' rather than 'you wrote this one good thing, but the rest of it - eh, not so much.'"
Winning this award, though, will have no bearing on how he approaches his work.
"I don't have time to make any changes," he says. "I owe a magazine editor a 4,000-word essay on prayer, and I owe a newspaper editor 1,200 words on music in the 1950s, and I have to give a talk to a service organization and another talk to a group of writers in Arizona. I've got a stack of Nietzsche papers to read, and I haven't even finished the book - I'm a worse student than my worst student. Plus, there's a dissertation defense to preside over pretty much every Friday for the rest of the term."
Even more so, attaining "lifetime achievement" status will not alter the creative process aimed at producing the same quality of writing that earned him the award.
"I'm not sitting around thinking how excellent I'll be in the future," he says. "My work has changed radically over time; every once in a while, there'll be a big evolutionary pulse - look, a new species! So, as long as I stay busy, I'll change. And believe me, I'm staying busy."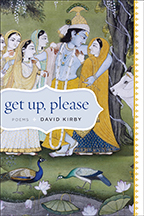 Kirby's next book of poems, Get Up, Please, due out in March 2016, will add to his lengthy list of publications. He has talked and written about growing up in Louisiana and the influence those experiences have had on his path to becoming a writer and teacher. During his time at FSU - where he started teaching in 1969 - he says the decision to travel has helped to broaden his perspectives and to sharpen his creative focus.
"We all need people who are not ourselves to tell us who we really are, and I've found those people in France, Italy, Turkey, Russia, Japan - the list goes on and on," he says.
Specifically, he thanks FSU's International Programs for the opportunity to teach overseas, something he has done a dozen times.
"There's nothing quite like trying to locate your lost dry cleaning in Paris or Rome to remind you of just how American you are," Kirby says. "Living in a country where you're not fluent in the language forces you back on all the richness in English."
He admits that the all-encompassing nature of the award could have stirred up distressing thoughts.
"Lifetime is a loaded word, isn't it? I get a picture of a crone snipping my lifeline and me tumbling, my days on earth finished," Kirby says. "And then I remember that I'm not in a Greek myth but a tenured professorship in Tallahassee, Florida."
He adds that he has daily routines - exercise and drinking a protein shake every morning and regular walks with his wife, Barbara Hamby - to ensure that winning this award is not an exclamation point but more of a pause.
"My total cholesterol is 185. I've got a lot of lifetime ahead of me," Kirby says.
Kirby will accept the award April 8 at a luncheon in the Governor's Mansion in Tallahassee.
"Believe me, I've been up for a lot more prizes than I've won," he says. "And I always thought, 'That other guy didn't deserve it.' Now I am that other guy."
Once he has the physical award in his possession, though, Kirby jokes that he will easily find a way to bring it up in casual conversation.
"I plan to walk around with it under my arm," he says, "and whenever somebody says, 'Hello, David,' I'll say, 'I see you're wondering what I've got here. It's my Lifetime Achievement Award in Writing from the Florida Humanities Council - like to take a closer look?'"