Professor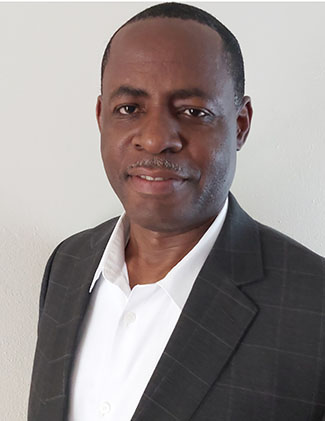 WMS 416
Twentieth- and twenty-first-century literatures and cultural productions of Africa and the diaspora; slavery, modernity, colonization, (post)colonization and black literatures; cultural studies; the Black Atlantic; migration; critical theories; Chinua Achebe and Toni Morrison studies; (Black) literature and music
Christopher N. Okonkwo, Professor, returned to the English department at Florida State University in fall semester 2022 as a full professor after twenty-one years at the University of Missouri-Columbia, where he was the first African professor to successfully go through the ranks in the English department. He is an alum of the University of Nigeria, Nsukka (1989), Florida A&M University (1993) and FSU, from which he got his doctorate in 2001. A Chinua Achebe-Toni Morrison scholar, his research, scholarship, and teaching straddle the lived histories, literatures, cultural productions, and intellectual traditions of Anglophone Africa and the diaspora, particularly African America and in the twentieth and twenty-first centuries. Of particular interest to him are the subjects of modernity, modernism and African human and expressive experiences; migration and the Black Atlantic; diaspora and transnationalism; slavery, colonization, and the African and African American literary imaginations; the sound interplays of music, especially Black World music, and African and African American literary geographies; and critical theories. Besides his commended teaching and mentoring and his numerous articles in leading journals, he has published groundbreaking and award-winning research.
A seminal study, his first book A Spirit of Dialogue: Incarnations of Ogbanje, the Born-to-Die, in African American Literature (University of Tennessee Press, 2008) examines the cultural, literary, and philosophic incarnations of the West African spirit-child myth in contemporary African American fiction. Equally pathbreaking and the winner of the 2022 College Language Association scholarship prize, his second book Kindred Spirits: Chinua Achebe and Toni Morrison (University of Virginia Press, 2022), makes major contributions to Achebe and Morrison studies. It intervenes in various questions: how we have long discussed Morrison's and Achebe's literary careers and their trilogies, and those individual novels; how we have customarily talked about the Achebe-Morrison relations and the Morrison-African literature connections. And perhaps most important, it orients also in a latitudinal, transatlantic, East-West (Africa-America) direction what has for decades been a longitudinal, North-South, Europe-Africa posture of not just Achebe scholarship ever since the publication of Things Fall Apart, but the literary criticism of modern and contemporary African literature at large. Dr. Okonkwo is at work on two book projects: an edited collection on Achebe and Morrison and a scholarly monograph on the bridging of music and narrative in contemporary African fiction.
BOOKS
Kindred Spirits: Chinua Achebe and Toni Morrison. University of Virginia Press, 2022 Winner, 2022 College Language Association Scholarship Award
A Spirit of Dialogue: Incarnations of Ògbañje, the Born-to-Die, in African American Literature. University of Tennessee Press, 2008
SELECT ARTICLES
"Sound Statements and Counterpoints: Ike Oguine's Channeling of Music, Highlife and Jazz, in A Squatter's Tale." College Literature 46.3 (2019): 628-658.
"Migration Blues in Jazz Styling: Spinning Them Overlooked Jazz and Blues Numbers in Brian Chikwava's Fiction," Research in African Literatures. 47.4 (2016): 152-170.
"Chinua Achebe's Blue Note: Toward a Critical Recording of Things Fall Apart's Blues and Jazz Sensibility." Research in African Literatures 47. 1 (2016): 109-127.
"'Coming to America': Ike Oguine's A Squatter's Tale and the Nigerian/African Immigrant's Narrative." African Literature Today 27 "New Novels in Africa" (2009): 130-144.
"'It Was Like Meeting an Old Friend': An Interview with John Edgar Wideman." Callaloo: A Journal of African Diaspora Arts and Letters 29.2 (2006): 347-360.
"Of Caul and Response: Baby of the Family, Ansa's Neglected Metafiction of the Veil of Blackness." CLA Journal XLIX. 2 (2005): 144-167.
"A Critical Divination: Reading Sula as Ogbanje-Abiku." African American Review 38.4 (2004): 651-668.
"Space Matters: Form and Narrative in Nervous Conditions." Research in African Literatures 34.2 (2003): 53-74.
"Suicide or Messianic Self-Sacrifice: Exhuming Willa's Body in Gloria Naylor's Linden Hills." African American Review 35.1 (2001): 117-131.
Of Repression, Assertion, and the Speakerly Dress: Anzia Yezierska's Salome of the Tenements." MELUS: The Journal of the Society for the Study of Multi-Ethnic Literature of the United States, 25.1 (2000): 129-145.