Southeast Review fiction editor Karen Tucker finds the truth in human beings and the stories we tell
---
Southeast Review fiction editor Karen Tucker finds the truth in human beings and the stories we tell
By Melissa Kindma
Karen Tucker is a multifaceted, empathetic communicator, a published author, a teacher, an editor, a student, and an advocate. Those qualities and roles guide her as she writes her debut novel, Bewilderness, which highlights arguably the most serious public health tragedy in America—the opioid epidemic.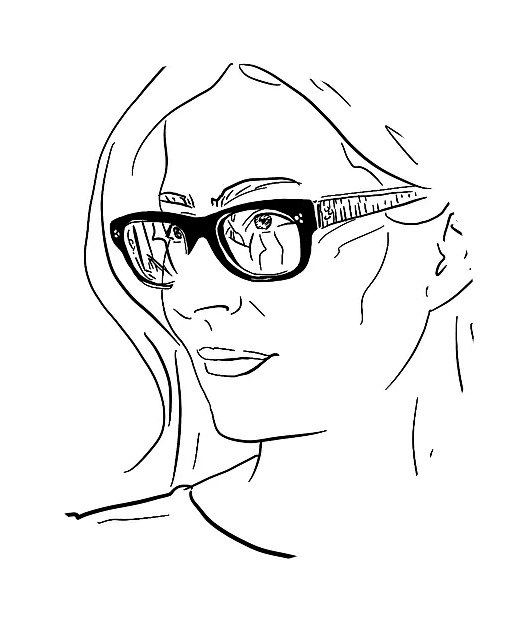 Tucker, who is earning her doctorate degree in creative writing at Florida State University, wants her story, of two best friends whose sobriety is challenged after the death of one of their closest companions, to show the effect of aggressive marketing on behalf of pharmaceutical companies across the nation.
"There is still such a stigma around the opioid epidemic," says Tucker, "even though we know the role that the pharmaceutical companies played. That's something to aim for as a writer: trying to tell that story.
"Bewilderness is fiction, but certainly, we all know people who have been affected by [opioids] and if a person doesn't know someone who has been affected, then they're either a very lucky human or they're not fully aware."
Tucker is originally from Greensboro, North Carolina, though she currently resides in Asheville, North Carolina. Despite the fact that approximately 450 miles separate Tucker from the physical, academic community at FSU, she remains dedicated to the people who depend on her through her continued involvement as an instructor—she regularly teaches two online composition courses each semester.
Tucker also is fiction editor for The Southeast Review, FSU's literary magazine, which she initially joined in 2015. The next year, Misha Rai, who was fiction editor at the time, encouraged Tucker to apply for the associate fiction editor position—which she did. Tucker says she continued to learn from Rai and then moved into the fiction editor slot when Rai finished her doctorate.
"We get hundreds and hundreds of stories sent our way each semester, and I read at least a few pages of every single one. I also distribute each story to our immensely talented team of fiction readers, who weigh in with their comments," Tucker says.
Once the choices have been narrowed to a manageable few, she says, there is a table read with the SER's editor-in-chief Zach Linge, assistant editor Aram Mrjoian, assistant fiction editor Shaw Patton, associate fiction editor Rebecca Orchard, and "any interested staff readers who are available to chime in and fight for their beloved stories," Tucker says.
"A lively conversation about fiction ensues, and then I get to email a handful of writers and thank them for sending their work our way, and ask if we can please, please publish their story. It really is the best part," Tucker adds, with obvious glee in her voice.
Serving as fiction editor for the journal has helped Tucker understand what works well in the composition of her own stories.
"When I get a submission and I can tell that the writer has really paid attention to the words they've used to describe what the characters are doing, it makes the story come alive," she says. "It serves as a reminder in my own work: pay attention to the language and what your people are up to. Get them off their butts and into the world. Get them in trouble and it will pay off."
"When I get a submission and I can tell that the writer has really paid attention to the words they've used to describe what the characters are doing, it makes the story come alive." — Karen Tucker
Tucker says she also draws inspiration from the mountains surrounding Asheville to inform the setting of Bewilderness. The town of approximately 92,500 residents gives her opportunities to interact with people suffering from opioid addictions. She knows the opioid crisis can affect anyone, but the devastation more heavily burdens vulnerable populations, especially those in economically depressed areas of the country.
"I left Asheville to come to Tallahassee in 2015. I came back [to Asheville] in 2018," she says. "You can see a real difference. There are addiction issues here that weren't as prominent before. I think it's important, especially now, for art to be political and this is one of the stands I want to take in 2020."
Her passion for people is evident in her work as both a writer and a teacher. Her short, fictional pieces have been published by The Missouri Review, The Yale Review Online, Boulevard, Epoch, American Literary Review, and Tin House Online, among other publications.
Though she is naturally humble, her success as a writer and as an educator is a testament to her determination. She says she is inspired by her students, who nominated Tucker to be named by College Magazine in 2018 as one of the top 10 most helpful professors at FSU.
"My students help me as much or more than I could possibly help them," she says. "I have the opportunity to learn from all these incredible people by the way they approach subjects of their choice, the language and the voices they use, their sense of humor, and the wily maneuvers they pull—I love it. It's work, but it's rewarding."
Tucker was originally drawn to fiction as an avid young reader. She did not begin writing until she was in her 30s, however. Tucker's earliest fictional works were an outlet for managing the pain of the unexpected and avoidable death of her father, a U.S. veteran.
"I haven't been a writer my whole life but…. I remember reading a lot as a child and I think that has been the foundation for my writing," she says. "I didn't turn to it with effort until later in life but I've always been in love with narrative. It's a way of engaging with others."
At one point during her interview, Tucker spoke to the power of fiction through the words of Oscar Wilde, quoting him: "Give a man a mask and they'll tell the truth."
"We pretend to be someone else in our fiction," she says, "and that's how the truth comes out. Even when you think you're writing something completely out of yourself, it creeps onto the page and you're like, 'Oh that's so sneaky.'"
Tucker's success in her many roles stems from her unique ability to understand and connect with both writers and students, as human beings. Through her empathy she finds words to represent vulnerable communities in ways that resonate with readers.
Bewilderness is forthcoming from Catapult Books in June 2021, and she has already begun working on her subsequent novel.
Melissa Kindma graduated from FSU in December 2019 with her bachelor's degree in English.