Ravi Howard's 2020 short story 'The Good Thief' finds a home in 2021 Best American anthology
---
Ravi Howard's 2020 short story 'The Good Thief' finds a home in 2021 Best American anthology
By Rachel Loring
The Best American Mystery and Suspense 2021 anthology brings together twenty unique stories that display "boundless suspense in small, quiet moments, offering startling twists in the least likely of places," according to the Good Reads description for the book.
One of these places is on death row at the Holman Correctional Facility, near Atmore, Alabama, where English Assistant Professor Ravi Howard sets his short story "The Good Thief."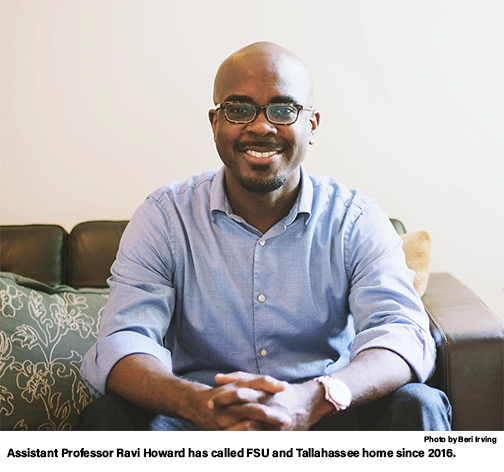 Following a trend in Howard's work, "The Good Thief" explores issues related to the death penalty and criminal justice, specifically the racial biases present in those systems. Howard's inclusion into the Best American collection puts him in a long tradition of writers, something he is excited and proud of.
"A lot of creative writing professors use the Best American series as a textbook, so it is an honor to be selected," Howard says. "Especially because I don't generally write what would be considered mystery or suspense, so I enjoyed having the opportunity to be in a space with writers I respect."
"The Good Thief" was Howard's first journey into the mystery and suspense genre, a move that happened organically as the story unfolded.
"It didn't really start as a mystery," Howard says. "But things evolve and as the story starts to evolve, we start to follow them and adapt to the world that is required for the story."
The world of "The Good Thief" draws from Howard's personal understanding of the story's location and historical context surrounding the story. It is set in his home state of Alabama and was originally published in Alabama Noir in 2020 with fifteen other stories that, according to Tuscaloosa News, come "from a particular place, actual street, honky-tonks, or stomping grounds any Alabamian may have walked."
This challenged Howard to be precise and honest about his descriptions of home and create a world authentic to what was really happening in history.
"I grew up with stories of the Civil Rights movement, for example, in Alabama, so I might see them in a textbook, but I might have known people who participated in some of those marches, so they would tell you a different story," Howard says. "In a lot of cases it's a messier story about how things happened, so I enjoy that aspect of history and home, of a very specific sense of home."
The idea of home is something Howard has explored before in his work. He has called many places home: Alabama, Mississippi, Georgia, and Virginia, to name a few. While he has called Tallahassee home since 2016, exploring and challenging the idea of home is a topic Howard returns to often in his writing.
"Home is going to have a different meaning for everyone," Howard says, "Even people from the same area. But their lives might be so different there that they define home differently. The way that one is studying home is informed by what we grew up with and then how we look back on it.
"So, all of that starts to work in the way we tell stories about home."
Howard encourages his students to expand their ideas of not only home but also personal history. Whether this is retelling stories that happened to them or stories they might have heard growing up.
"I think it's important for students to think about personal histories and shared histories and what that feels like on the page for them," he says. "Even if they don't necessarily see those stories reflected in what has traditionally been called scholarship. That kind of personal history is very much an important kind of archive and really the first archive for everybody."
Howard himself draws from different archives in his go-to genre of writing, historical fiction. The process requires Howard to imagine and conflate historical context and personal histories in an organic, compelling way.
"Whether it's telling the story of the self or those you are observing as a non-fiction writer, a journalist potentially," Howard says, it is important to be able "to find a sense of fullness in the people we are describing and developing, be it the ones we know well or the ones we encounter because we are writing about them."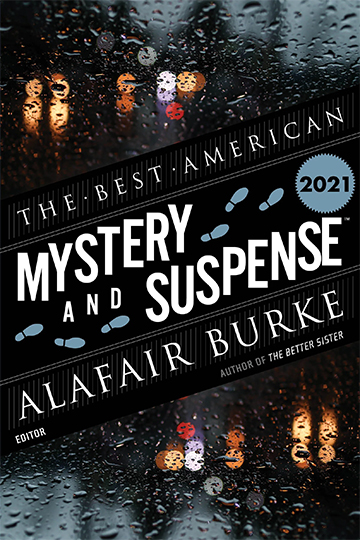 This is something Howard has developed in both his novels Driving the King (HarperCollins 2015) and Like Tress, Walking (HarperCollins 2008), which explore the stories of real people, Nat King Cole and Michael Donald, respectively, and events of their actual lives and experiences. Howard's dedication to character is also present in his other creative work, such as in his short stories "Turkey Shoot" (Salon, 2004) and "Ways of the World" (Massachusetts Review, 2003).
Howard encourages this level of creativity and development not only in fiction work, but in all aspects of writing, as he believes that writers today must navigate multiple kinds of styles and forms.
"Writers now are asked to do, to try, so many things and sometimes you just have to do it for the necessity of it," Howard says. "You might start writing travel or book reviews and you might end up covering other aspects of culture. I think that flexibility is important."
Howard's career before he was hired to teach creative writing at FSU has been emblematic of that idea. He won a sports Emmy in 2004 for his work on HBO's Inside the NFL, and he has produced commentary for NPR's All Things Considered with his piece "A Return Home Leads to Questions on Race." Additionally, his essays and opinion pieces have appeared in publications like The New York Times and Atlanta.
These career experiences as well as his teaching philosophy are reasons why many of his students benefit from his teaching and guidance and seek out his courses and his mentorship.
"Some professors at college are great because of what they've done in their field, and some professors are great because of how they teach in the classroom," graduate student Benjamin Perkins says. "Ravi is both. If you're a creative writer, he's a reason to be at FSU.
"He gives attention and valuable feedback on creative work. He's professional and courteous. He's available, but he lets you do your own thing."
Being appreciated and feeling comfortable can be like what home feels like, a concept Howard knows very well. He motivates students to examine that topic in his classrooms, to find what home is and using it to shape one's own narrative This is something that is encouraged in his classrooms, to find what home is and using it to shape one's own narrative.
"The Good Thief" is a step in that journey, another exploration into what it means to live in the South, and now it has found its home in the Best American Anthology, solidifying its place as a piece in the larger historical and cultural archive Howard is building.
Rachel Loring is double majoring in English on the creative writing track and in family and child sciences.
Follow the English department on Instagram @fsuenglish; on Facebook facebook.com/fsuenglishdepartment/; and Twitter, @fsu_englishdept