Professor Diane Roberts wins alumni writing award, scores ride in homecoming parade
---
Professor Diane Roberts wins alumni writing award, scores ride in homecoming parade
When a writer wins an award, the honoree usually receives a certificate or a plaque, maybe even gets the opportunity to give a short thank-you speech in front of colleagues.
For her most recent honor, Florida State University English Professor Diane Roberts took a more celebratory route—literally. After FSU named Roberts its 2018 Alumni Distinguished Writer, she earned a slow-moving ride in the October 19 homecoming parade.
This was Roberts' second appearance in an FSU homecoming parade. Her first was in 2003 when she won a Distinguished Graduate Award, which is better known as a Grad Made Good. This time, she considers herself lucky to be named as Alumni Distinguished Writer, acknowledging the many "brilliant writers who have gotten one degree or other from FSU."
"Bucky McMahon, Pamela Ball, Ben Green, Alan Ball, Sidney Bedingfield, Lu Vickers—I could go on and on," Roberts says. "I am delighted to be in their company. And how cool that the university recognizes writing with its own award."
Roberts, an eighth-generation Floridian, has a long and personal connection with her alma mater and with Tallahassee.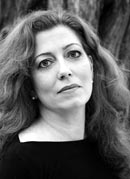 "I went to the University School from the age of five to the age of 17, then to FSU for a BA and MA, and now I'm back as a professor; I think I'd call FSU home," she says.
In addition to the close relationship to FSU, Roberts has a highly acclaimed writing record to make the award announcement an easy one. Her newspaper career began in 1983 at the Florida Flambeau, when, under the column title "Das Kapital," she skewered the Florida Legislature and other state politicians. She has written for The New York Times, The Times of London, The Guardian, The St. Petersburg Times—now known as Tampa Bay Times—and Florida Phoenix, among other publications. In addition to her role on the editorial board of the St. Petersburg/Tampa Bay Times, Roberts has been a commentator on NPR for 22 years and contributes essays and opinion pieces to the BBC.

Then there are her books that focus on the pride, the insanity, and the controversy of growing up in and living in arguably the country's most scrutinized and mocked state. Dream State: Eight Generations of Swamp Lawyers, Conquistadors, Confederate Daughters, Banana Republicans, and Other Florida Wildlife is, according to a book bio, "part family memoir, part political commentary, part apologia." Tribal: College Football and the Secret Heart of America "tackles the controversies plaguing college athletics, tracing the dubious underpinnings of Americans' most popular sport," from her own "funny analysis of its tribal thrills and deep contradictions," the book's bio reads.
Considering the way FSU's history fits into the state's history, Roberts says she could write another book on that particular topic.
"FSU has been important in many ways, in showing how a women's liberal arts college could lead the way in dragging this state out of Old South philistinism, in its incarnation as a campus which fought Jim Crow, fought the Vietnam War and generally championed free thought and free expression—much to the consternation of the Florida Legislature—and now produces many world-class thinkers," she says. "Plus politicians. But I'd rather claim the writers, film-makers, musicians, etc."
As much as she writes about Florida's and FSU's shared history, Roberts jokes when she recalls her fondest memory of being an FSU undergraduate: "Er, drunk or sober?" she says, before adding, "I'm kidding—sort of."
More seriously, she says, her favorite one "would either be a football game sitting with my sorority sisters and my date, wearing a cabbage-sized gold mum corsage, at Homecoming circa 1979, screaming my head off, or the time my favorite professor, Jerry Stern, having suffered through a learned but turgidly written academic paper of mine said, very sweetly, 'You could learn to write for humans.' And sent me off to the Florida Flambeau to learn."
Now, as a professor who teaches undergraduates and graduates how to think critically and to write, whether the subject is Southern culture, 19th- and 20th-century culture, or gender issues, Roberts asks her students to consider their sense of place and history.
"I make the students practice archaeology on their own places: their homes, their dorms, whatever, find out what used to be there," she says. "Then what was there before that, and before that. Florida is an old, old state. Yet we pretend it's new. That is fatal to really understanding how fragile, beautiful and endangered Florida is."
And odd. As odd as riding in a homecoming parade, delivering Queen Elizabeth-type waves to the crowds along the route.
"Being in a parade is flat-out weird," Roberts says. "You are, after all, waving at people you don't know. Which is fine. But then you see someone you do know and that person gives you the whut-the-hell? look.
"Not that I blame them. It is fun when your students see you and shriek—in utter disbelief—'Professor Roberts!'"
Her title, deservedly, is now Alumni Distinguished Writer Diane Roberts as well.