Kaveh Akbar returns to FSU for a poetry reading and as panelist for social justice symposium
---
Kaveh Akbar returns to FSU for a poetry reading and as panelist for social justice symposium
Into the Wolf's Den: A Profile of Kaveh Akbar
By Charles Fernandez
As the collection of poetry and literature stacked on Kaveh Akbar's desk grows, so does his mind. He regularly has conversations between his own voice and with the writers of the countless books he keeps nearby.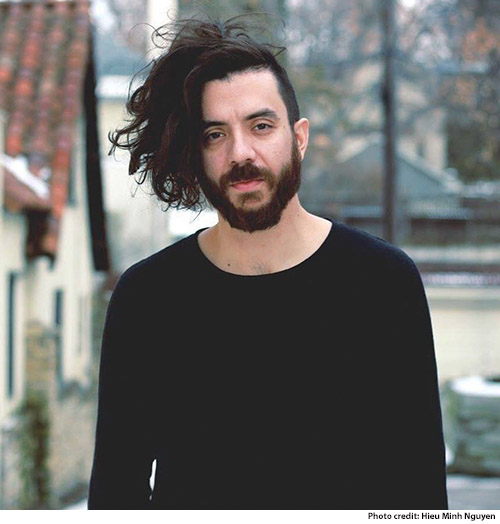 Akbar sees beyond his own ego and says a writer needs to be realistic about expectations and limitations. Akbar believes if someone is going to pursue writing, the only way to succeed is to read as much as possible.
This is the way to understand what your contemporaries and predecessors are doing in writing, he says. Even with groups and movements that one may not agree with.
His approach has led to numerous successes for Akbar, a doctoral student in Florida State University's Creative Writing program. In early 2018, the creative writing faculty chose Akbar as winner of the English department's first annual Hudson Rogers Prize. The prize is a newly gifted award honoring a graduate student who has particularly distinguished herself or himself as a writer and scholar during their time in the program. 
In addition to that award, The Poetry Foundation and Poetry magazine recently honored Akbar with a Ruth Lilly and Dorothy Sargent Rosenberg Poetry Fellowship. He also is the recipient of a Pushcart Prize and the Lucille Medwick Memorial Award from the Poetry Society of America.
While at FSU, Akbar has published two collections, the first a chapbook, Portrait of the Alcoholic, which was released in January 2017, and his full-length collection Calling a Wolf a Wolf, which became available September 2017.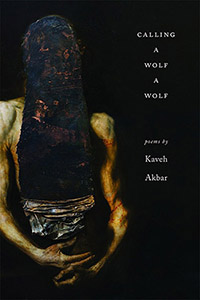 Akbar is currently a visiting assistant professor of English at Purdue University, but he is returning to FSU and Tallahassee to give a reading of his poetry at The Warehouse and a panel discussion for the FSU Social Justice Symposium: Activism in the Academy. The reading is Tuesday, February 6, at 8 p.m., and Akbar will join other panelists on Saturday, February 10, from 9 a.m. to 6 p.m. at FSU's Student Services.
Akbar is an active member of the poetry community, and often his work addresses issues that bring light to social injustices and inequalities. Within hours of the Trump administration signing an executive order in January 2017 calling for an immediate ban of travel from seven predominantly Muslim countries, Akbar began to tweet poems from poets such as Mohsen Emadi from Iran, Safia Elhillo from Sudan, and Khaled Mattawa from Syria, among numerous others.
"I have seen Kaveh's bravery and fortitude during this past year, as he has come face to face with the very scary anti-immigrant, anti-Muslim, and xenophobic political climate we currently live in," English Professor Andrew Epstein says. "Instead of withdrawing in fear or anger, though, he has turned this terrifying moment into an opportunity for generosity,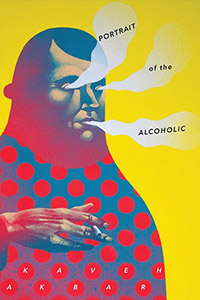 learning, and creativity."
Akbar says his motivation stemmed from a realization that being denied access to the works of poets from those affected countries would significantly diminish his worldview. Akbar's initiative on social media gained the attention of the national media; PBS Newshour even wrote an article about the poets and his efforts to have their work seen.
He didn't expect it to gain as much traction as it did, but he appreciated that his actions garnered attention for the issue of civil rights being violated, as well as brought a spotlight to the works of poets who otherwise may not have been read.
Akbar was born in Tehran, Iran, and he recalls only a few memories of his time there as a child. He and his family moved to the U.S. when Akbar was 2 years old, and as he grew older he has taken advantage of every opportunity afforded to him, never wasting a moment to write, talk, and display his work.
"If you want to make a career of this it's certainly not because it's going to make you a ton of money, and it's certainly not because it's going to give you fame and fortune, and riches – it has to be because you love it," Akbar says, regarding what motivates him to write. "There are a million other careers that are more lucrative and easier to get into. This one is wildly competitive, and often the only sorts of joys that you get are from the thrill of having created something that you yourself are proud of."
Akbar recounted his journey from understanding Farsi—the official language spoken in Iran—as a child, to today knowing only basic pleasantries. This was due to his parents' rapid adoption of English in his household, which along with his new surroundings resulted in a gradual loss of knowledge.
"It feels like you are missing a hemisphere of your brain," he says, referring to forgetting how to speak his native language.
A positive outcome of his family's efforts in adjusting Akbar to his new life is that his parents still have poems he wrote from as far back as kindergarten, and he counts them as early accomplishments as a young writer. He published his first when he was in the second grade, a poem about the Green Bay Packers he called A Packer Poem, which was printed in a local Oak Creek, Wisconsin newspaper.
The scientific work his father and mother specialized in as a geneticist and microbiologist led a young Akbar and family across several state lines during his childhood. He would find his calling when his family settled in Warsaw, Indiana.
Akbar recalls how at Warsaw High School, his teacher Steve Henn— an honors English teacher and publishing poet himself— motivated him to pursue writing. He described the time when he returned home with several small press poetry books Henn had given him. It was the kindle to the fire waiting to be ignited.
"I remember I read the second poem in the first magazine I looked at and it just totally took the top of my head off – it was like an angel breaking open the sky and blaring its trumpet right in my face just saying, 'This is what you're meant to do,'" Akbar says. "Ever since then, I've just had a perfect clarity about what I'm here to do, what I want to do, what I will do."
He graduated from Purdue University with a bachelor's degree in creative writing, and after earning his master's degree in poetry and creative writing at Butler University, he chose FSU's Ph.D. program because it allowed him to work with professors he respected while he pursued his passions.
"I never lived south of the Mason-Dixon line," he says, "so it was a change of scenery for me, but I thought that would be good. It's been a kind of patronage, a way to really throw myself in my writing, and have that opportunity to be funded. I take classes and I teach, but I also have a ton of time to work on my writing. That's really what it was about."
In addition to his books, Akbar's poems have appeared in The New Yorker, Poetry, The New York Times, The Nation, and The Guardian, among other publications. His Portrait of the Alcoholic is an honest reflection of his own journey in battling alcohol addiction and Calling a Wolf a Wolf includes work written both before and after his chapbook.
"As you may know from his work, Kaveh has written very openly and powerfully about his struggles with addiction – as can be seen in the title of his chapbook, Portrait of the Alcoholic," says Epstein, the English department's associate chair for graduate studies. "So I certainly have seen how he has confronted significant adversity and personal difficulties in his writing."
American poet Nick Flynn wrote about Akbar's Portrait of the Alcoholic, "Was it Jung who speculated that alcoholism might be an attempt at a material solution for a spiritual problem? Kaveh Akbar seems able to contain both—he's a demotic, as well as a spiritual, poet (the only type of either I trust). Each word in this little book might rise up from somewhere deep in the earth, but they turn into stars."
A starred review in Publisher's Weekly for Calling a Wolf a Wolf read that his book is "a breathtaking addition to the canon of addiction literature. Akbar's poetry confronts the pain and joy in denying oneself for the sake of oneself…Akbar's poems offer readers, religious or not, a way to cultivate faith in times of deepest fear."
When he is not writing for his own personal pursuits, Akbar teaches his students how enriching poetry can be, works on finishing his own Ph.D., and maintains a lead role in the editing and development of a site he founded, DiveDapper.
Akbar says the years of work he has put into DiveDapper, where he publishes interviews he conducted with poets and writes about the works that have impacted the way he views the world, is an achievement that has deep meaning for him. He devotes roughly 20 hours of work into researching each poet before the interview so that he can discuss at length the topics of their work as well as the more meaningful aspects of their lives.  
The result is a detailed transcription of the session that allows the reader to explore the depth among some of the core figures in contemporary poetry.  He then posts the interviews that read like a conversation between friends. His hope is that this is a way of giving back to the poetry world – one that has given so much to him.
For every person struggling to discover who they are, and what they want to achieve, there are those like Akbar who have always known what path they are on. One day soon, Akbar's work may be sprawled open across the desk of young poets, and he will be sending eager minds home with small press poetry books of his own.
Charles Fernandez is a recent graduate of Florida State University's Department of English (Spring 2017). Current undergraduate and English major Tara Keimel contributed to this article.