Kathleen Yancey, Liane Robertson, and Kara Taczak Win a Second Award for Writing across Contexts
---
Kathleen Yancey, Liane Robertson, and Kara Taczak Win a Second Award for Writing across Contexts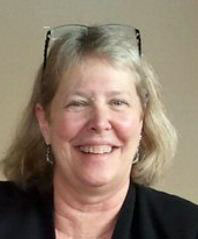 Professor Kathleen Yancey and her co-authors Liane Robertson and Kara Taczak recently won their second major award for Writing across Contexts: Transfer, Composition, and Sites of Writing (Utah State UP) when the Council of Writing Program Administrators (CWPA) named the publication as its Best Book on Writing Program Administration for 2014-15.
The CWPA prize follows the 2015 CCCC Research Impact Award for Writing across Contexts, which reports the results of trio's research focused on college composition courses using a curriculum called Teaching for Transfer (TFT).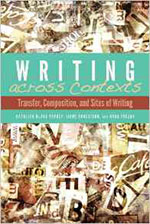 Yancey, a rhetoric and composition professor, and Robertson and Taczak, who both earned a PhD in rhetoric and composition from FSU, used first-year composition courses at Florida State for the sites to test their theories about composition. Writing across Contexts reports the results of the research, which showed that a class designed using the TFT curriculum fared better in terms of preparing students for writing in other academic sites around the university when compared to other models used for composition classes.
While the CCCC Research Impact Award recognizes scholarship and research that have created some kind of impact or change, acknowledging the efficacy of a research project, the CWPA Best Book award recognizes excellence in scholarship, especially research that can be helpful for writing programs and their directors.
"This is an excellent piece of scholarship, and it pulls together the ongoing discussions of transfer in a coherent, focused, well-researched argument," one CWPA committee member wrote about the book. "I see this as a go-to source for WPAs interested in considering how transfer might be better articulated in/through the curriculum of their programs, and it offers solid justification for curriculum revision that re-centers a program's approach toward transfer."
The origin of Writing across Contexts is based in college composition research that Yancey has been doing for about the past 20 years, and when she decided to write a book on the subject, she asked Taczak and Robertson to work with her as co-authors.
This is second time that Yancey has won the CWPA award for Outstanding Book. She won in 2008 for the edited collection Delivering College Composition: The Fifth Canon (Boynton/Cook), and she is the only repeat winner of the award.
"I think winning twice, of course, speaks to the generosity of the different awards committees," Yancey says. "I've also been fortunate in being able to identify and articulate issues important to the discipline, design a scholarly approach to them, and - often with others - address them both intellectually and practically," Yancey says.
Yancey, Robertson, and Taczak received the award in mid-July at the CWPA award 2016 conference in Raleigh, North Carolina, giving them a chance to celebrate the book's success for a second time. The recognition for their efforts, Yancey says, is a nice boost as they keep building on the findings published in Writing across Contexts.
"My co-authors and I are continuing this line of research, with some others around the country," she says. "So we appreciate the recognition and validation provided by the awards as we move ahead".
To read more about Writing across Contexts: Transfer, Composition, and Sites of Writing, visit http://english.fsu.edu/news/kyancey2.html