IDEA Grants available for English majors' projects
---
IDEA Grants available for English majors' projects
By Alyssa Cuevas
Are you a Florida State University undergraduate English major with an idea for research or a project you want to get off the ground, but you aren't sure where to start?
Apply now for an IDEA grant.
IDEA grants are offered to help fund research and creative endeavors. Students in any major can apply to receive up to $2,000 worth of a summer stipend to conduct a self-designed project, creative idea, performance, or proposal.
Center for Undergraduate Research and Academic Engagement Associate Director David Montez explains that between 30 to 50 awards are given annually, depending on the program budget and quality of submissions.
"Creative projects are encouraged," Montez says. "The IDEA Grants program wants to fund your creative process, regardless of whether you want to develop your own creative product or study the art of someone else."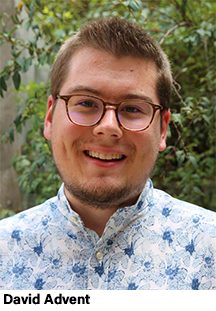 David Advent, assistant director for CRE, was awarded a Phi Eta Sigma Undergraduate Research Award IDEA Grant in Spring 2018. The grant was for his Honors in the Major thesis titled "The Dorset Chronotope: An Ecocritical Reading of Thomas Hardy's Jude the Obscure and The Mayor of Casterbridge."
"Through the grant, I was able to travel to Dorchester, England—the place where Thomas Hardy lived for most of his life—and conduct archival research and academic fieldwork," says Advent, who in 2019 graduated from FSU with bachelor's degrees in English-Literature and International Affairs. He is currently in the FSU master's program for Literature, Media, and Culture.
Advent strongly encourages students, particularly in the English major, to apply for the funds.
"Receiving the IDEA Grant was a transformative experience in my undergraduate career at FSU," Advent says. "Going into FSU—and I think this applies beyond FSU—I had no idea that research was happening in the Humanities.
"There's this sentiment that research is only occurring in the STEM fields and working on my thesis taught me that is simply not true, that Humanities research is important and valuable in our conversations today."
Previous English students' projects have included Sabine Nemours' research on the term "melting pot," which she described in her abstract as "an antiquated view of our nation united by 'the people' and not by their ethnic or cultural ties." Nemours graduated in Spring 2020 with bachelor's degrees in English-Literature, Media, and Culture and sociology. The title of her project was "The Female Backbone of Immigrant Communities." Amber Hedquist, who graduated from FSU in Spring 2021 with her bachelor's degree in English-Literature, Media, and Culture, used her IDEA Grant funds for an investigation into the rhetorical impact of the railroad tracks on the Tallahassee community in her project titled "The Semantics of Space: Investigating Perceptions of Space Within the Tallahassee Community." Hedquist is currently a doctoral candidate in English-Writing, Literature, and Literacies at Arizona State University.
Students who participate in this program present their work at the President's Showcase for Research and Excellence in the fall semester. The showcase is a culmination for the IDEA Grant recipients and is an opportunity for them to talk about their research and creative projects. This year's event was held virtually on Oct. 6.
Past grant recipients and their project proposals can be found on the Center for Undergraduate Research and Academic Engagement website alongside a detailed description of eligibility requirements. Applications for 2022 are now open and available on the CRE website. Projects submitted must last 8-12 weeks in the summer and be supervised by a faculty member.
CRE is hosting several info sessions throughout the fall semester, including one for Tuesday, Oct. 26, at 1 p.m. in the FSU Innovation Hub 's Pitch Room. Times, dates, and locations for all meetings can be found on the CRE website.
Alyssa Cuevas is a junior who is majoring in English-Editing, Writing, and Media, with a second major in Communication.
Follow the English department on Instagram @fsuenglish; on Facebook facebook.com/fsuenglishdepartment/; and Twitter, @fsu_englishdept