Adam Johnson Wins National Book Award for Fortune Smiles
---
Adam Johnson Wins National Book Award for Fortune Smiles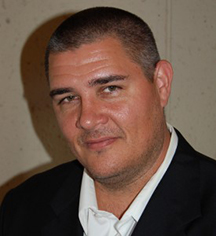 Department of English alumnus Adam Johnson has added a National Book Award to his list of literary accolades.
The National Book Foundation honored Johnson with the prize in fiction for his collection of short stories, Fortune Smiles. Johnson, who earned his Ph.D. in creative writing in 2000 from Florida State University, was announced as winner of the award November 18, 2015, at the National Book Awards Benefit in New York City. Johnson won the Pulitzer Prize in 2013 for his novel, The Orphan Master's Son.
During his acceptance speech for the award, Johnson, who is a creative writing professor at Stanford University, said he had no expectations of winning the award.
"I honestly knew with so many fine, fantastic other finalists that this was the one thing that wasn't going to happen," he said in a video posted to the National Book Foundation website. "I told my wife and my kids, 'Don't come across America because this is not going to happen.'"
In a citation on the National Book Foundation website, the organization praises Johnson for his "masterful stories," which "confirm Johnson's status as one of the most talented writers of his generation."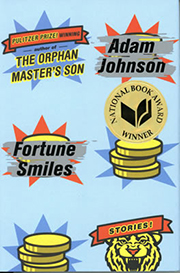 "There is poetry and heartbreak on every page of Adam Johnson's extraordinary story collection," the citation reads. "Johnson is a virtuoso, writing with the same sensitivity and insight whether his setting is North Korea or New Orleans, Palo Alto or some other, imaginary world, as flawed and secretive as our own. The voices we encounter in these pages are by turns surprising, wondrous, comic and devastating."
In a comment on the website, Johnson says his research process leads him to his fictional narratives.
"Because I research a lot, the surprising joy of discovery is always central to my writing," Johnson says. "I love to fashion entire worlds in my stories and these I try to adorn with details gleaned from the real world and the emotions of life lived."
English department chair Eric Walker praises Johnson not just for his recent success but also for being fearless in his writing.
"We celebrate Adam's great run of late with these richly-deserved awards," Walker says. "I vividly remember the evening in 2012 when he read to an FSU audience the story that is in the new volume, 'Dark Meadow,' which opens up the riskiest of risky materials—paedophilia. As I walked out with President Eric Barron, the president's canny verdict was this: 'He's certainly a daring writer.' Daring is the mot juste: Adam Johnson is our daring alum on a very high trapeze."