Literature Reading Groups
---
Literature Reading Groups
Current Reading Groups
Critical Theory Reading Group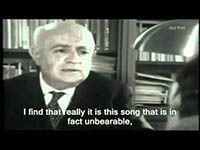 Faculty Sponsor:
Barry Faulk
Student Leader:
n/a
We will read work by the interdisciplinary writers of the Frankfort School (Adorno, Benjamin, Marcuse, et al.) as well as recent writing that continues the legacy of Critical Social Theory.
U.S. Literature Reading Group
Faculty Sponsor:
Trinyan Mariano
Student Leader:
Dorothy Calabro (dc18k@my.fsu.edu)
Description:
The U.S. Literature Group is a one-credit reading group organized around student-selected texts that engage with American literature, media, and culture. All periods and approaches are welcome.
Expectations:
Each student will choose one short piece to lead discussion on. This can be a short story, poem, critical scholarship, or philosophical work of your choosing. The length of presentations will depend on how many members are in the group. Please create some kind of handout or PowerPoint to accompany your presentation. Every member is expected to come to each session prepped and ready to add to the discussion. Group members must attend a minimum of four sessions.
Accessing the Reading:
Once you choose your topic/text, please send the materials to Dorothy Calabro so she can make photocopies for the yellow folder in WMS 405 and/or provide the materials on Canvas so the group can access the reading before the meeting. You must send the reading materials to Dorothy at least five days (but preferably a full week) before your presentation so that everyone has time to read the material.
Meeting Dates:
We will meet on five Fridays this semester from 1:00-2:00. Below are the proposed meeting dates:
Friday, September 6th
Friday, September 27th
Friday, October 18th
Friday, November 1st
Friday, November 29th
Helpful Resources:
| | |
| --- | --- |
| American Literature | Early American Literature |
| American Literary History | African American Review |
| Legacy: A Journal of American Women Writers |   |
| Keywords for American Cultural Studies, 2nd ed. | Keywords for Latina/o Studies |
Theory Reading Group, Between Deleuze and Foucault (or "among Deleuze, Foucault and Burroughs")
Faculty Sponsor:
S.E. Gontarski
Student Leader:
This reading group will follow the seminars that Gilles Deleuze delivered on Michel Foucault after the latter's death and on the way to his publishing Foucault in 1986, English in 1988. The lectures were delivered at the Université de Paris VIII to SRO audiences and are now available on line through Purdue University (see below). The Foucault book, a severe condensation of these lectures, outlines Deleuze's major topics in this "crucial examination of the philosophical foundations and principal themes of Foucault's work, providing a rigorous engagement with Foucault's views on knowledge, punishment, power, and the nature of subjectivity." These lectures discuss in detail William S. Burroughs's influence on both philosophers with his critique of our "control societies," a term they adopt from Burroughs. Furthermore, in Deleuze's lectures On Cinema at La Fémis (Ecole Nationale Supérieure des Métiers de l'Image et du Son) in 1987 (published in Deleuze 2007, 326) he notes. "There have been, of course, various remnants of disciplinary societies for years, but we already know we are in societies of a different type that should be called, using Burroughs' term—and Foucault had a very deep admiration for Burroughs—control societies."
Readings:
Burroughs, William S. (2011, originally 1961). The Soft Machine. New York: Grove Press.
Morar, Nicolae, Thomas Nail and Daniel W, Smith, eds. (2016). Between Deleuze and Foucault. Edinburgh: Edinburgh University Press.
http://resolver.ebscohost.com.proxy.lib.fsu.edu/openurl?sid=jstor%3ajstor&genre=book&title=Between+Deleuze+and+Foucault&isbn=9781474415071&eisbn=9781474415095&site=ftf-live
Schönher, Mathias (2015). "Deleuze, a Split with Foucault." Le foucaldien, 1/1 (17 October) [Open access].
Seminars of Gilles Deleuze's audio course lectures on Foucault, in collaboration with Purdue University and the Université de Paris VIII at La Voix de Deleuze. Material available at the website, Between Deleuze and Foucault, or:
https://www.cla.purdue.edu/research/deleuze/Course%20Transcriptions.html
Queer Studies Reading Group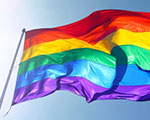 Faculty Sponsor:
Dr. Barry Faulk - bfaulk@fsu.edu
Student Leader:
Mat Wenzel
The Queer Studies Reading Group is an interdisciplinary, discussion-based group that investigates readings relevant to the field of queer studies and transgender studies. Whenever possible, we seek to include readings that are intersectional and hybrid, including but not limited to issues of gender, disability, race, religion, age, nationality, and class. We will read both new and foundational work in the field, ranging from fiction and poetry to manifestos to critical theory.
Past Reading Groups
Re-Rereading Foucault
Faculty Sponsor:
Dr. Stanley Gontarski (co-directed by Dr. Blake Stricklin)
Film Club
Faculty Sponsor:
Dr. Christina Parker-Flynn
Africana Studies Reading Group
Environmental Literature Reading Group
This is a 1-credit reading group that will meet throughout the fall semester to discuss literature's longstanding relation to natural surroundings. If we wish to better understand our contemporary attitude toward the American environment and how it emerged, its literary history is an excellent place to start. The authors and works represented in this reading group show the progression of the American environmental imagination, from the earliest voices in this environmental interaction, with the seminal "shapers" of America, to the most recent voices of environmental awareness like Joni Adamson and Ursula K. Heise. We will discuss a range of issues including deforestation, air pollution, urban sprawl, endangered species, watershed loss, animal rights, rampant consumerism, and issues faced by the diverse communities in America who are unequally exposed to risks like climate change and toxicity. We will also read and discuss materials on eco-media and eco-composition in an effort to discuss these issues within our classrooms. In addition to our literary exploration, we also plan to engage in one or two outdoor activities such as a local hiking expedition or kayaking trip.
"It Can't Happen Here: Literature and Fascism in America"
We will be reading Sinclair Lewis' It Can't Happen Here (1935) and discussing it in relation to contemporary politics. For our first meeting on September 22, we will be discussing Chapters 1-13. Graduate students may enroll for 1 credit.
Finnegans Wake Reading Group

Faculty Sponsor:
Dr. S.E. Gontarski - sgontarski@fsu.edu
The combined Finnegans Wake seminar, tutorial, and reading group will be reconstituted one more time this fall semester for its 14th consecutive (academic) year; that is, we have now completed (with some interruptions) 13 years of a projected 14-year seminar. The fall 2009 installment will thus be the Wake's finale, or a Wake for the Wake. As was the case these past 13 years, a mixed group of undergraduates, graduates, faculty, obsessive-compulsives, and Joyce incurables will meet weekly to read aloud this narrative sound poem and discuss that portion of the text. This fall's re-incarnation of the group will meet Wednesdays from 12-1:30 (more or less) and feature theoretical and source readings and include public performances.
For obvious reasons we have not historically begun each semester at the beginning (if that's the word) of the text. In fact, one couldn't begin at the beginning even if one wished since the novel has no beginning; its opening pages follow the final pages of the novel, nor has it an end since the final words of the novel precede the opening words. We conclude then (suspect as conclusions may be) that it matters little where one jumps into the process of textuality and constructed meaning so long as one overcomes inertia and jumps. Next fall we begin our leap with the final chapter that, in its turn, or turn and turn about, anticipates the opening of the novel. We are thus in the Prequel of sorts to the Wake. Our end is the thus the perfect place to launch a new beginning.
The seminar/tutorial is available this fall for 1 or 2 credits, but preferably for 1. This finale will continue the feature of close reading of 2-3 pages of FW per week, but since we are in the final chapter of the final book, the moment of ricorso, the (cracked) mirror to the text as a whole, a compacted if not impacted anthology of all its stories, we will focus much more on theories of the Wake in this final installment. Students taking the course for credit will need as usual to attend every weekly session, participate by taking regular turns at reading the text aloud, participate in the public performances, and present a seminar paper at one of those weekly meetings, this time on a major secondary or theoretical document.
Recording of the group reading excerpts from Finnegans Wake.
The following essays have grown out of the Finnegans Wake Reading group:
Andrew McFeaters, "Museyrooms and Moebius Effects: A Ruim of History in Finnegans Wake," Hypermedia Joyce Studies 12.1 (February 2012), available on line at: http://hjs.ff.cuni.cz/archives/v12_1/main/essays.php?essay=mcfeaters
Nicholas Morris, "'Say yeh and wah say': Paronomastic Kenoma and the Idiotic Tetragrammaton in Finnegans Wake III.3," Hypermedia Joyce Studies 8.2 (July 2007), available on line at: http://hjs.ff.cuni.cz/archives/v8_2/main/essays.php?essay=morris
Andrew E. Baumann, "'The River Ever Runs, And Anna Calls': A Joyce-Deleuzian Billet Deux,'" Hypermedia Joyce Studies 5.2 (2005), available on line at: http://hjs.ff.cuni.cz/archives/v3/baumann.html
Young Adult Reading Group
Faculty Sponsor:
Dr. Linda Saladin-Adams - lsaladinadams@fsu.edu
Student Leader:
Liz Liebman - el12f@my.fsu.edu
Graduate students meet to discuss selections of young adult literature, focusing on investigations of generic conventions, as well as the themes within the novels themselves. Special attention is typically paid to developing notions of the self; awareness of change in the body, mind, and social sphere; romance and heteronormativity; power and commodification; and other issues of relevance to adolescent readers.
Speculative Fiction Reading Group

Faculty Sponsor:
Robin Goodman - rgoodman@fsu.edu
Student Leader:
Matt Dauphin - mdauphin@fsu.edu
The Speculative Fiction Reading Group examines novels in this "umbrella" genre which most clearly contains fantasy and science fiction but is also home to any text that engages in significant world-building. Meeting every other week, we engage in discussions about the critical commentary generated about our own world through these speculative ones. We're also highly concerned with how the genre is both limited and enhanced by subtle--and sometimes overt--references to other works within its boundaries. Readings are selected each semester by popular vote; graduate students and faculty from all disciplines are invited to attend.
ENG5998-0010 Pedagogy and Editing Workshop

Faculty Sponsor:
Robin Goodman - rgoodman@fsu.edu
Student Leader:
Caitlin Newcomer with Scott Ortolano - cen09e@fsu.edu
The Editing and Pedagogy Group meets four times a semester to workshop materials and discuss pedagogical issues related to FSU's introductory literature course (LIT 2020). Enrolled graduate students work together to build content for the course's textbook, Perspectives on the Short Story. The course is open to all graduate students within the department.
U.S. Literature Discussion Group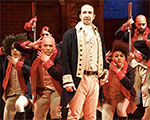 Faculty Sponsor:
Dr. Dennis Moore - dmoore@fsu.edu
Student Leader:
Dorothy Chan - dkc15@my.fsu.edu
The U.S. Literature Discussion Group invites graduate students and faculty to discuss topics on American literature and culture. Discussions are grounded in a variety of genres and time periods, and extend into cultural studies, politics, and history. While the group does not have officially designated presenters for the sessions, meetings take the shape of one big group conversation, but also feature graduate student-led discussions, guest lectures by notable scholars in the field, and more.
Cultural Theory Reading Group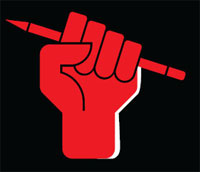 Faculty Sponsor:
Barry Faulk - bfaulk@fsu.edu
The Cultural Theory Reading Group, made up of interested faculty and graduate students, meets once every two weeks for an hour and a half to discuss contemporary theoretical texts. Readings are selected each semester based on interests/fields of group members. Graduate students from any discipline are invited to enroll in this S/U course. Requirements for credit include leading one discussion and keeping up with selected readings.
Advanced Literary Scholarship Group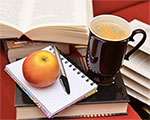 Student Leader:
Margaret Mauk and Emilie Mears
Advanced Literary Scholarship (AdLit) is a professionalization group with two main objectives: monthly large-group meetings in which professors come in to talk about a topic of professionalism (publishing, prelims, the job market, etc.), and smaller specialized groups focused on developing essays for publication and/or collectively studying the scholarship of a certain area of interest. While AdLit is directed primarily towards PhD students in Literature, MA's and other tracks (Creative Writing, Rhetoric and Composition) may also enroll and find it useful in order to work on their literary scholarship.
The Renaissance Colloquium

Faculty Sponsor:
Dr. James O'Rourke - jorourke@fsu.edu
Student Leader:
Sarah Stewart - sls12j@my.fsu.edu
The Renaissance Colloquium is a group of faculty and graduate students who meet once a month to workshop papers and share scholarship. The group typically reads two short works (a conference length paper or part of a longer work) per meeting. It is open to all graduate students and faculty interested in scholarship regarding the broadly defined "Renaissance" period, including those working outside the English department.
Professional Development Workshop for Literature Students
Faculty Sponsor:
Dr. Andrew Epstein - aepstein@fsu.edu
Student Leader:
Matt Dauphin - mdauphin@fsu.edu & Shonda Stevens - snstevens@fsu.edu
A pilot program of a new approach to comprehensive professionalization for literature students. Participants are exposed to a wide range of professionalization topics to help them develop strong backgrounds and prepare them to engage fully in the profession. Drafting and workshopping is a critical component, supplemented by group discussion and guest speakers.
Reading and Re-reading Bergson

Faculty Sponsor:
Dr. S. E. Gontarski - sgontarski@fsu.edu
Literature Course Design Workshop
Faculty Sponsor:
Dr. Barry Faulk - bfaulk@fsu.edu
Student Leader:
Matt Dauphin - mdauphin@fsu.edu & Shonda Stevens - snstevens@fsu.edu
A pilot program for a new design of literature pedagogy. Participants select a literature course from the undergraduate bulletin and build it from start to finish, including a syllabus, reading calendar, and assignments. Workshopping and discussion are the major components of this group, so that students gain the confidence to build a successful and thoughtful course, while paying attention to the challenges unique to the literature classroom.