The American Essay in the American Century
---
The American Essay in the American Century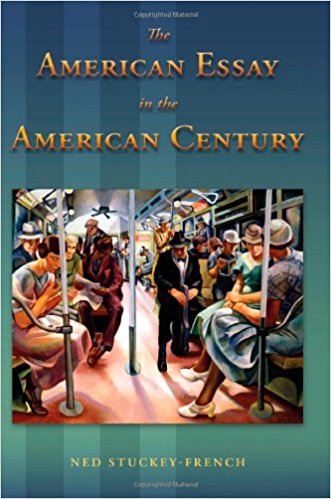 Find This Publication Online
In modern culture, the essay is often considered an old-fashioned, unoriginal form of literary styling. The word essay brings to mind the uninspired five-paragraph theme taught in schools around the country or the antiquated, Edwardian meanderings of English gentlemen rattling on about art and old books. These connotations exist despite the fact that Americans have been reading and enjoying personal essays in popular magazines for decades, engaging with a multitude of ideas through this short-form means of expression.
To defend the essay—that misunderstood staple of first-year composition courses—Ned Stuckey-French has written The American Essay in the American Century. This book uncovers the buried history of the American personal essay and reveals how it played a significant role in twentieth-century cultural history.
In the early 1900s, writers and critics debated the "death of the essay," claiming it was too traditional to survive the era's growing commercialism, labeling it a bastion of British upper-class conventions. Yet in that period, the essay blossomed into a cultural force as a new group of writers composed essays that responded to the concerns of America's expanding cosmopolitan readership. These essays would spark the "magazine revolution," giving a fresh voice to the ascendant middle class of the young century.
With extensive research and a cultural context, Stuckey-French describes the many reasons essays grew in appeal and importance for Americans. He also explores the rise of E. B. White, considered by many the greatest American essayist of the first half of the twentieth century whose prowess was overshadowed by his success in other fields of writing. White's work introduced a new voice, creating an American essay that melded seriousness and political resolve with humor and self-deprecation. This book is one of the first to consider and reflect on the contributions of E. B. White to the personal essay tradition and American culture more generally.
The American Essay in the American Century is a compelling, highly readable book that illuminates the history of a secretly beloved literary genre. A work that will appeal to fiction readers, scholars, and students alike, this book offers fundamental insight into modern American literary history and the intersections of literature, culture, and class through the personal essay. This thoroughly researched volume dismisses, once and for all, the "death of the essay," proving that the essay will remain relevant for a very long time to come.