Professor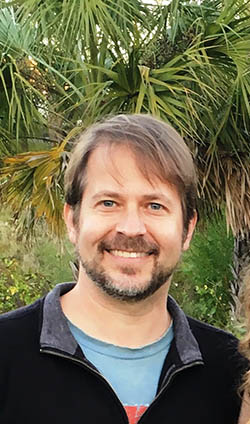 WMS 409
20th- and 21st-century U.S. literature and culture, modern and postmodern poetry and poetics, 19th century American literature
ANDREW EPSTEIN, Professor, Ph.D. Columbia University (2000), B.A. Haverford College, Pennsylvania (1992). Dr. Epstein specializes in post-1900 American literature, with particular emphasis on poetry and American literature and culture since 1945. His research and teaching interests include modern and contemporary poetry and poetics; issues in modernism and postmodernism; theories and practice of the avant-garde; literature and culture of the Cold War and the 1960s; theories and debates about everyday life and twentieth-century writing; and experimental fiction. He is also interested in the inter-relationship between literature and other art forms, especially the visual arts and music, and in the afterlife of nineteenth-century American writing (especially Ralph Waldo Emerson and pragmatist philosophy) in post-1900 literature and culture.
He is the author of Attention Equals Life: The Pursuit of the Everyday in Contemporary Poetry and Culture (Oxford University Press, 2016) and Beautiful Enemies: Friendship and Postwar American Poetry(Oxford University Press, 2006). He is currently working on the Cambridge Introduction to American Poetry Since 1945.
His essays and reviews have appeared in numerous journals, including Contemporary Literature, New York Times Book Review, American Literature, American Literary History, Los Angeles Review of Books, Comparative Literature Studies, Wallace Stevens Journal, Jacket2, Journal of Modern Literature, Modern Philology, Raritan, and many others, and he blogs about the New York School of poetry at Locus Solus.
---
Books
Edited Journal Issues
Co-Editor, with Abram Foley, "Remembering Stanley Cavell," a cluster of tributes to philosopher Stanley Cavell. ASAP/J (2018).
Special Issue Co-Editor, with Jonathan P. Eburne, "Poetry Games." Comparative Literature Studies 51:1 (2014).
Essays
"Poetic Responses" (on Wallace Stevens and the New York School of poets). The New Wallace Stevens Studies: Twenty-First-Century Critical Revisions. Eds. Bart Eeckhout and Gül Bilge Han. (forthcoming, Cambridge University Press, 2021).
"Surrealism and the Avant-Garde." Elizabeth Bishop in Context. Eds. Angus Cleghorn and Jonathan Ellis (forthcoming, Cambridge University Press, 2021).
"'Sketch of a Man on a Platform': The Modern Feminist Portrait Poem." A Companion to American Poetry. Eds. Mary Backun, Jeffrey Gray, Paul Jaussen (forthcoming, Wiley-Blackwell, 2021).
"I Wonder: On Dialogue, In Dialogue." Andrew Epstein and Andy Fitch. Joe Brainard's Art, ed. Yasmine Shamma (Edinburgh University Press, 2018).
"Wallace Stevens and the Everyday." Wallace Stevens in Context, ed. Glen MacLeod (Cambridge University Press, 2016).
"The Oulipo, Language Poetry, and Proceduralism." The Cambridge History of Postmodern Literature. Ed. Brian McHale and Len Platt (Cambridge University Press, 2016).
"Bernadette Mayer and the Poetics of the Maternal Everyday." New Perspectives on American Poetry: From Walt Whitman to the Present, ed. Jiri Flajsar (Palacky University Press, 2015): 143-166.
"Street Musicians: Frank O'Hara and John Ashbery." The Cambridge Companion to American Poets. Ed. Mark Richardson (Cambridge University Press, 2015): 391-408.
"Introduction: Poetry Games." With Jonathan P. Eburne. Comparative Literature Studies 51:1 (2014): 1-17.
"'Uh, Philosophy': A.R. Ammons, Pragmatism, and 'The Philosophy Poem.'" The Account: A Journal of Poetry, Prose, and Thought (April 2014).
"'The Volley Maintained Nears Orgasm': Rae Armantrout, Ron Silliman, and the Cross-Gender Collaboration." In Among Friends: Engendering the Social Site of Poetry. Eds. Anne Dewey and Libbie Rifkin (University of Iowa Press, 2013), 170-190.
"'The Rhapsody of Things as They Are': Stevens, Francis Ponge, and the Impossible Everyday." The Wallace Stevens Journal 36.1 (2012): 47-77.
"'Building a Nest Out of Torn Up Letters': James Schuyler, Trash, and the Poetics of Collage." Jacket2 (2012).
"Found Poetry, 'Uncreative Writing,' and the Art of Appropriation." The Routledge Companion to Experimental Literature. Eds. Joe Bray, Allison Gibbons, and Brian McHale (Routledge, 2012): 310-322.
"'There is No Content Here, Only Dailiness': Poetry as Critique of Everyday Life in Ron Silliman's Ketjak." Contemporary Literature 51.4 (2011): 736-776.
"'Pay More Attention': Silliman's BART and Contemporary 'Everyday Life Projects.'" Jacket 39 (2010).
"Crisis, Possibility, and Pragmatism: Frank O'Hara's Early Journal and William James." Fulcrum: An Annual of Poetry and Aesthetics 5 (2006).
"'Against the Speech of Friends': Amiri Baraka Sings the 'White Friend Blues.'" In Don't Ever Get Famous: Essays on New York Writing After the 'New York School.' Eds. Daniel Kane and Stephen Cope. (Dalkey Archive Press, 2006).
"Auden and the New York School Poets." W. H. Auden Society Newsletter 22 (November 2001): 19-28.
In The Scene of My Selves: New Work on the New York School Poets, ed. Terence Diggory and Stephen Paul Miller (National Poetry Foundation, 2001): 93-121.
"Verse vs. Verse" (feature article on Language poetry and the academy). Lingua Franca September 2000: 45-54.
"'Flowers that Mock the Corse Beneath': Shelley's Adonais, Keats, and Poetic Influence." Keats-Shelley Journal 48 (1999): 90-128.
Selected Book Reviews and Other Publications
Review of Postmodernism in Pieces: Materializing the Social in U.S. Fiction by Matthew Mullins and Lyrical Strategies: The Poetics of the Twentieth-Century American Novel by Katie Owens-Murphy. American Literature (2020).
Review of Since When: A Memoir in Pieces by Bill Berkson. On the Seawall (2019).
"Funks of Ambivalence: On Flarf." Review of Flarf: An Anthology of Flarf. Los Angeles Review of Books (July 2018).
"His True Vocation." Review of The Songs We Know Best: John Ashbery's Early Life, by Karin Roffman. New York Times Book Review (August 6, 2017).
"The Disruptive Power of Ordinary Things." Review of Stuff Theory: Everyday Objects, Radical Materialism, by Maurizia Boscagli. Journal of Modern Literature (2016).
Review of Changing Subjects: Digressions in Modern American Poetry, by Srikanth Reddy. The Wallace Stevens Journal 39.1 (2015): 121-123.
"'Here is Freshness and the Shore's Timeless Teeth': The Plays of Kenneth Koch." Review of The Banquet : The Complete Plays, Films, and Librettos, by Kenneth Koch (Coffee House Press, 2012). Los Angeles Review of Books, November 2013.
Review of Something Understood: Essays and Poetry for Helen Vendler, eds. Stephen Burt and Nick Halpern (University of Virginia Press). Modern Philology 110.3 (2013).
On John Ashbery's "Street Musicians." Excerpt from Beautiful Enemies on Modern American Poetry Site.
Review of A Natural History of Pragmatism, by Joan Richardson (Cambridge University Press). Henry James Review 30.1 (Winter 2009): 87-90.
"Critiquing 'La Vie Quotidienne': Contemporary Approaches to the Everyday." Review of Everyday Life: Theories and Practices from Surrealism to the Present, by Michael Sheringham (Oxford University Press). Contemporary Literature 49.3 (Fall 2008): 476-487.
"'The Academy of the Future is Opening Its Doors': Women Poets and the New York School." Review of Women, The New York School, and Other True Abstractions, by Maggie Nelson (University of Iowa Press) Jacket 35 (2008).
Review of Ashbery's Forms of Attention, by Andrew DuBois (U of Alabama Press). South Atlantic Review 72.4 (Fall 2007): 147-151.
"'History Took Hold of My Throat.'" Review of The Afflicted Girls, by Nicole Cooley. Common-Place (July 2004).
"Precision Poetry." Review of The Poems of Marianne Moore, in Newsday (Nov. 2, 2003).
"'Antimodern' in a Time of Upheaval: Rereading African-American Culture in the Sixties." Review of Mercy, Mercy Me: African-American Culture and the American Sixties, by James C. Hall, in Contemporary Literature (Fall 2003): 548-558.
Review of The Cambridge Companion to Keats, ed. Susan J. Wolfson, in Keats-Shelley Journal 51 (2002): 205-7.
"John Ashbery." Encyclopedia of American Poetry: The Twentieth Century, ed. Eric Haralson. (Fitzroy Dearborn Publishers, 2001): 479-481.
"Marianne Moore's 'Marriage.'" Encyclopedia of American Poetry: The Twentieth Century: 24-26.
SELECTED SHORT ESSAYS, ONLINE PUBLICATIONS, AND INTERVIEWS
AWARDS
Choice Outstanding Academic Title for Attention Equals Life, 2017.
Shortlisted for 2017 Modernist Studies Association Book Prize for Attention Equals Life.
University Undergraduate Teaching Award, Florida State University, 2014.
University Graduate Teaching Award, 2008.
Whiting Fellowship in the Humanities, 1999-2000.