Assistant Professor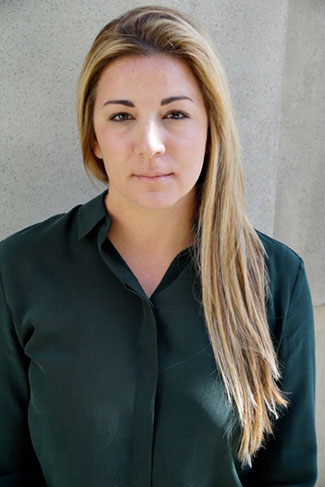 WMS 432
20th and 21st century U.S. literature and culture, ecocriticism, feminist and queer theory, science fiction, the weird
ALISON SPERLING, Assistant Professor, Ph.D., University of Wisconsin-Milwaukee; M.A., San Francisco State University; B.A., University of Miami. Dr. Sperling's research focuses on literary and artistic expressions of aesthetic and affective categories structuring experiences of climate change, toxicity, and the broader Anthropocene. She works on the science fictional across media but largely in modernist and contemporary literature and with a focus on queer and feminist methodologies and politics. She is currently finishing a manuscript on Weird Modernism.
Her teaching interests include: environmental literature and ecocriticism, U.S. modernist and contemporary literature and popular culture in a global frame, science fiction and climate change, queer and feminist theory, gender studies, contemporary art and ecology.
SELECT PUBLICATIONS
"Science Fiction and New Materialism," New Routledge Companion to Science Fiction, forthcoming.
"Anthropocene." Bloomsbury Handbook of 21st Century Feminist Theory (2019).
Special Issue Co-Editor, with Jordan Carroll, "Weird Temporalities" Studies in the Fantastic (2020).
Special Issue Editor, "Climate Fictions" Paradoxa: Studies in World Literary Genres (2020).
"Second Skins: A Body-Ecology of Jeff VanderMeer's Southern Reach Trilogy," Paradoxa: Studies in World Literary Genres (2017).
"H.P. Lovecraft's Weird Body," Rhizomes: Cultural Studies in Emerging Knowledge (2016).