FSU alumna Hannah Kealy's work to co-found Strike has inspired chapters at 11 other schools
---
FSU alumna Hannah Kealy's work to co-found Strike has inspired chapters at 11 other schools
By Taylor Moreno
Inclusivity, diversity, and individuality: those were the main objectives for Hannah Kealy and her cofounders in 2016 when starting Florida State University's student-run lifestyle magazine Strike.
Kealy was a junior majoring in English-editing, writing, and media at the time, and she had been searching for an organization to give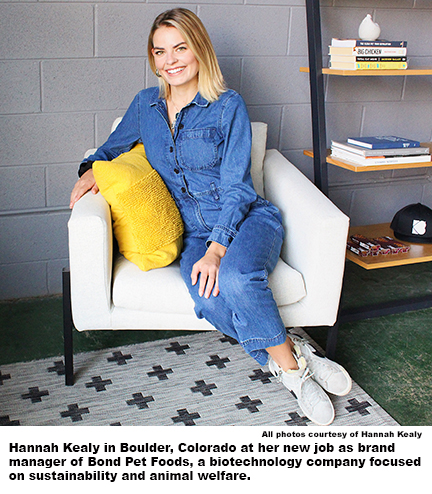 her a sense of community and inclusion, while boosting her work portfolio.
"I was inspired by this idea of not only creating a publication where we were able to express ourselves and build our portfolios," Kealy says, "but also making it super inclusive, highlighting diversity, and celebrating individuality."
The publication's mission ideals inspired Strike's two other co-founders, Natalie Campion and Ashlie Head, as well. FSU has other organizations and publications on campus, but not all of them had the sense of community that they were looking for, they decided. They wanted Strike to celebrate all of its members while challenging the status quo through promoting individuality in their members and creating a thought-provoking media platform.
The first step to starting Strike was to gauge interest from other students. The number of people excited about the publication's potential surprised Kealy and the others. That enthusiasm only fueled Kealy's fire, and before long, she and co-founders had completed the process to become an FSU Registered Student Organization, interviewed and selected a team, and started designing the founding issue.
By spring of 2017, the first issue of Strike had gone live. What started as a single-chapter magazine has now grown to 11 other schools, with many others still in the process of establishing their own Strike magazine.
"I'm really thankful that other students are going to get the opportunities that I got in college," Kealy says. "Strike did a lot for me and I hope that they all get something out of it like I did and then it will all be worth it for me."
Spencer Wise says Kealy's work and contributions stood out in his classroom and on FSU's campus. Wise is an alumnus of FSU's Creative Writing Program, where he earned his Ph.D.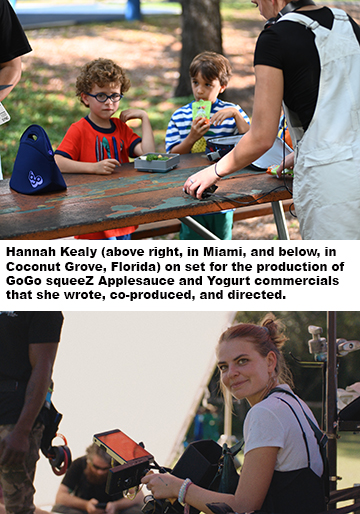 "She was excellent at helping develop a positive community on campus," says Wise, who currently is an assistant professor of English at Augusta University in Georgie. "Now, a lot of students might want to do that, but Hannah had the leadership skills, the drive, the creativity, editorial and marketing chops—the vision, in short—to pull it off."
After graduating from FSU in May of 2018, Kealy moved to New York City, where she worked as a production manager for an advertising agency, Social Chain. She says she was able to implement the skills she learned as an English major and as co-founder of Strike. Her writing capabilities set her apart from her coworkers, giving her the opportunity to add to her directing responsibilities for commercials by writing voice-overs and storyboards for them.
Because of a varied skill set, coworkers often came to Kealy before a pitch, asking her for a quick proofread of their work, as her background in English once again provided her with an extra edge.
"One of the smart things Hannah did was to use her classes as a workshop to produce materials that would help diversify her skillset and ultimately help her get a job," Wise says. "Her schoolwork was very applicable to real life situations."
Kealy continues to mentor the editors in chief of Strike at their different campus locations, and assisted with the launching process of each startup. Kealy currently works in Denver, Colorado, as a brand manager for Bond Pet Foods.
Reflecting on her experience with Strike, Kealy says she owes everything to the students who make it possible every day on campuses across the U.S.
"Strike wouldn't be what it is today without the students who are involved and without all the students who want to be a part of it and bring it to their universities," Kealy says. "I'm just here to be a mentor and advisor to them and facilitate that growth, but they are the heartbeat of the organization, and I'm just so proud of them all the time."
Taylor Moreno is a senior double majoring in English, with a focus in creative writing, and studio art.
Follow the English department on Instagram @fsuenglish; on Facebook facebook.com/fsuenglishdepartment/; and Twitter, @fsu_englishdept