What's Happening
Visiting Speakers Series
Click the date and name for event flyer

April 19, 2018 – Stephen J. McElroy: is the Director of the Reading-Writing Center and Digital Studio at Florida State University. He has pursued his broad interest in visual rhetoric, multimodal design, and digital composing—in terms of theory and practice as well as past and present—recently in Computers and Composition, Kairos, and Enculturation. His 2017 collection, Assembling Composition, co-edited with Kathleen Blake Yancey, examines the relationship between assemblage and composing in theory, in the classroom, and in the world.

February 22, 2018 – Susan Miller-Cochran: is Professor of English and Director of the Writing Program at the University of Arizona where her research focuses on the intersections of technology, multilingual writing, and writing program administration. Her work has appeared in College Composition and Communication, Composition Studies, Computers and Composition, Enculturation, and Teaching English in the Two-Year College. She is also an editor of Rhetorically Rethinking Usability (Hampton Press, 2009) and Strategies for Teaching First-Year Composition (NCTE, 2002). Additionally, she is a co-author of An Insider's Guide to Academic Writing (2017), The Cengage Guide to Research (Cengage, 2017) and Keys for Writers (Cengage, 2016). She currently serves as Immediate Past President of the Council of Writing Program Administrators.

October 26, 2017 – Jody Shipka: is an associate professor at the University of Maryland, Baltimore County, where she teaches courses in the Communication and Technology Track. She is the author of Toward a Composition Made Whole and her work has appeared in College Composition and Communication, College English, Computers and Composition, Enculturation, Kairos, Text and Talk, Writing Selves/Writing Societies and other edited collections.

April 20, 2017 - Karl Kageff: recently retired from Southern Illinois University Press, where he served as an acquisitions editor for nearly twenty years, the last twelve of them as editor-in-chief. He has acquired many award-winning books in a range of subject areas, including composition, literacy, rhetoric, regional history, poetry, Beat literature, and film.

April 13, 2017 - Rhea Estelle Lathan: is an associate professor of English at Florida State University, where she explores literacy activism, historical representations of black women, critical race theory and identity pedagogies and politics. She is the author of Freedom Writing: African American Civil Rights Literacy Activism, 1955-1967.

February 21, 2017 - Wendy S. Hesford: Author of two award-winning monographs, two co-edited collections, and numerous essays published in such journals as PMLA, College English, and Rhetoric Society Quarterly, Professor Hesford is also the recipient of two outstanding teaching awards. Her teaching and scholarly interests intersect in her current book project, Exceptional Rhetorics: Regulating Childhood and Children's Human Rights.

September 20, 2016 - Ellen Cushman: a Cherokee Nation citizen, is the Dean's Professor of Civic Sustainability and professor of English. In the College of Social Sciences and Humanities she is also the associate dean of academic affairs, diversity and inclusion. Her research explores institutional and community-based literacy practices using activist qualitative methods. Cushman is the co-editor of the leading journal Research in the Teaching of English.

February 11, 2016 - Matt Davis, Liane Robertson, Kara Taczak, and Erin Workman: Dr. Matt Davis graduated from FSU in 2012 and is an Assistant Professor of English at the University of Massachusetts, Boston. Dr. Liane Robertson, who graduated from FSU in 2011, is an Assistant Professor of English at William Paterson University. Dr. Kara Taczak, who also graduated in 2011, is a Teaching Assistant Professor of Writing at the University of Denver. Erin Workman is a PhD candidate at FSU.

January 26, 2016 - Krista Ratcliffe: is a Professor and Head of the English Department at Purdue University in West Lafayette, IN. Her publications include Anglo-American Feminist Challenges to the Rhetorical Tradition; Who's Having This Baby (with Helen Sterk, Carla Hay, Alice Kehoe, and Leona VandeVusse); Rhetorical Listening: Identification, Gender, Whiteness (which won the 2006 JAC Gary Olson Award, the 2007 CCCC Outstanding Book Award, and the 2007 Rhetoric Society of America Book Award); Silence and Listening as Rhetorical Arts (with Cheryl Glenn) and Feminist Administration in Rhetoric and Composition Studies (with Becky Rickly).

September 17, 2015 - Michael Neal: is an Associate Professor of English at Florida State University, where he explores intersections among composition, writing assessment, and digital technologies. He is the author of Writing Assessment and the Revolution in Digital Texts and Technologies as well as articles and chapters on writing assessment, digital archiving, undergraduate research, and digital composing. Professor Neal teaches undergraduate courses in the Editing, Writing, and Media major and graduate courses in Rhetoric and Composition. His current research includes assessment technologies, digital archiving, undergraduate research initiatives, intellectual property and multimodal composition, and writing assessment frameworks and practices.

September 30, 2015 - Elizabeth Wardle: is Professor and Chair of Writing and Rhetoric at the University of Central Florida. She previously directed the Writing Program there, as well as at the University of Dayton. She is the co-editor of Naming What We Know: Threshold Concepts of Writing Studies and of Writing About Writing: A College Reader. She recently completed a longitudinal study of writing-related knowledge transfer, and this fall began a study with her colleagues in history, looking at how students in general education history courses learn threshold concepts.

April 7, 2015 - Tarez Samra Graban: is assistant professor of English at Florida State University, author of Women's Irony: Rewriting Feminist Rhetorical Histories (SIUP, 2015) and co-author of GenAdmin: Theorizing WPA Identities in the 21st Century (Parlor, 2011). Her research focuses on histories and theories of rhetoric, feminist rhetorical theory, digital humanities, and transnationalism, and she often works at the intersection of archives and digital historiography. Her historical work appears in the journals Rhetorica, Gender & Language, College English, and Peitho, as well as in edited collections such as Rhetoric and the Digital Humanities (U Chicago, 2014) and Working in the Archives (SIUP, 2010).

February 12, 2015 - James Porter: is a Professor at Miami University, with a joint appointment in English and the Armstrong Institute for Interactive Media Studies. He is also Director of the American Culture & English program at Miami. Professor Porter has published five books: Audience and Rhetoric (1992), Opening Spaces: Writing Technologies and Critical Research Practices with Patricia Sullivan (1997), Rhetorical Ethics and Internetworked Writing (1998), Professional Writing Online with Patricia Sullivan and Johndan Johnson-Eilola (3rd ed, 2008), and The Ethics of Internet Research with Heidi McKee (2009). His 2009 article on "Recovering Delivery for Digital Rhetoric" won the Ellen Nold Award for best article in Computers & Composition.

October 16, 2014 - Terry Myers Zawacki: is Professor Emerita at George Mason University where she directed the Writing Across the Curriculum (WAC) program and the University Writing Center. Her publications include the co-authored Engaged Writers and Dynamic Disciplines: Research on the Academic Writing Life and the co-edited collections WAC and Second Language Writers: Research towards Linguistically and Culturally Inclusive Programs and Practices and Writing Across the Curriculum: A Critical Sourcebook. In addition she co-edited a special issue of Across the Disciplines (December 2011) focused on WAC and second language writing. Most recently her invited article—"Internationalization, English L2 Writers, and the Writing Classroom: Implications for Teaching and Learning"—appeared in the June 2014 issue of College Composition and Communication. She has also published on writing assessment, writing centers and writing fellows, and writing in learning communities. Her current research investigates the challenges faced by dissertation writers and their advisers across the disciplines.

April 17, 2014 - Keith D. Miller: is Professor of English at Arizona State University and a former WPA. He is the author of Voice of Deliverance: The Language of Martin Luther King, Jr., and Its Sources and, more recently, of Martin Luther King's Biblical Epic: His Great, Final Speech. Published in Rhetoric Review, his essay, "I Have a Dream," won the Theresa Enos Essay of the Year Award in 2007. In addition, the co-edited collection Race and Writing Assessment, winner in 2014 of the CCCC Outstanding Book Award, included his co-authored essay, "Challenging the Frameworks of Color-blind Racism."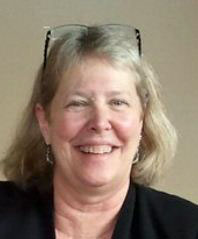 March 25, 2014 - Kathleen Blake Yancey: The Kellogg W. Hunt Professor of English and Distinguished Research Professor. Her research focuses on composition studies generally; on writing assessment, especially print and electronic portfolios; and on the intersections of culture, literacy and technologies.Her edited collection, Delivering College Composition: The Fifth Canon, was released recently as well; it received the Best Book Award from the Council of Writing Program Administrators. She is also the editor of College Composition and Communication (CCC), the flagship journal in composition and rhetoric. Her current research includes Writing across Contexts: Transfer, Composition, and Sites of Writing, co-authored with FSU alums Liane Robertson and Kara Taczak, forthcoming from Utah State University Press in spring 2014.

October 11, 2013 - Donna Strickland: Associate Professor of English and Director of Composition at the University of Missouri. She is the author of The Managerial Unconscious in the History of Composition Studies, winner of the W. Ross Winterowd Award in 2011, and the co-editor of The Writing Program Interrupted: Making Space for Critical Discourse.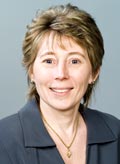 April 11, 2013 - Kristie S. Fleckenstein: Author of two award-winning books and one of FSU's award-winning teachers, Kristie Fleckenstein is Professor of English in the FSU English Department. Next year, she will direct the Graduate Program in Rhetoric and Composition. She has published more than 40 articles and book chapters on subjects that cluster around her research interests of materiality, visual literacy, feminist theory, and composition pedagogy.
She received the 2005 Conference on College Composition and Communication Outstanding Book of the Year Award for her monograph, Embodied Literacies: Imageword and a Poetics of Teaching, and the 2010 W. Ross Winterowd Award for Best Book in Composition Theory for Vision, Rhetoric, and Social Action in the Composition Classroom. Her current project, "A Mighty Power": Nineteenth-Century Photography and the Visual Rhetoric of Racial Identity, explores uses of photography as a visual rhetoric in debates over African American identity between 1839 and 1914.

February 11, 2013 - Dànielle Nicole DeVoss: Professor of Professional Writing at Michigan State University, also directs the program in Digital Humanities. She teaches courses on professional writing, document design, creativity, and innovation.
DeVoss co-edited (with Heidi McKee) Digital Writing Research: Technologies, Methodologies, and Ethical Issues (2007, Hampton Press), which won the 2007 Computers and Composition Distinguished Book Award. DeVoss also co-edited (with Heidi McKee and Dickie Selfe) Technological Ecologies and Sustainability, the first title to be published by Computers and Composition Digital Press, the only digital press with a university press imprint. And in 2011, she published (with Martine Courant Rife and Shaun Slattery) Copy(write): Intellectual Property in the Composition Classroom (Parlor Press).
She is currently working on three book projects: Digital Writing Assessment and Evaluation (with Heidi McKee; Computers and Composition Digital Press); Cultures of Copyright (with Martine Rife); and Making Space: Writing Instruction, Infrastructure, and Multiliteracies (with Jim Purdy).
November 13, 2012 - Sid Dobrin: is University of Florida Research Foundation Professor and Graduate Coordinator in the Department of English at the University of Florida, where he previously served as Director of Writing Programs in the English Department for ten years. He is the author and editor of many books, including Ecosee: Image, Nature and Visual Rhetoric (SUNY P, 2009 with Sean Morey); Beyond Postprocess (USUP, 2011 with Michael Vastola and J.A. Rice); Ecology, Writing Theory, and New Media: Writing Ecology (2011, Routledge); and most recently, Postcomposition (2011, SIUP), which won the 2011 W. Ross Winterowd Award for best book published in composition theory. He is currently completing two new edited collections: Writing Posthumanism (forthcoming Parlor Press) and Abducting Writing Studies (SIUP with Kyle Jensen). In addition, Sid is finishing a monograph titled Cracks in the Mirror: Image, Technology, and the Nature Effect. In his presentation, Dobrin addresses what it means to be(come) postcomposition. Growing from his most recent book Postcomposition, his talk will consider what a future of one kind of writing studies might look like. To exemplify this postcomposition future (though there can be many), Sid will turn to his more recent work re-envisioning the rhetorical mode of description in light of digital technologies and the posthuman. Ultimately, this talk considers the role of circulation in postcomposition writing studies, suggesting that perhaps circulation should be considered the sixth canon of rhetoric.

February 16, 2012 - Linda Flower: Dr. Linda Flower is a Professor of Rhetoric at Carnegie Mellon University. Motivated by the need for a more integrated social-cognitive approach to writing, Flower's recent research focuses on how writers construct negotiated meaning in the midst of conflicting internal and social voices. Dr. Flower is the author, editor and co-editor of eight books, including Reading-to-Write: Exploring a Cognitive and Social Process, The Construction of Negotiated Meaning: A Social Cognitive Theory, and Learning to Rival: A Literate Practice for Intercultural Inquiry. In 2009, her Community Literacy and the Rhetoric of Public Engagement won the Rhetorical Society of America's Book Award for work in rhetorical study. In her presentation, "Creating Controversy: A Working Theory of Community Engagement through Local Public Deliberation", Dr. Flower argues that if academics wish to exchange the mantel of "public intellectual" for the role of "community partner," we will need to develop more grounded, working theories of deliberation in local publics and methods to support it. She will argue that community think tanks, organized by students and teachers, might offer a place to test working theories of engagement in the local publics of a community or university.

October 6, 2011 - Jacqueline Jones Royster: Jacqueline Jones Royster is Dean of the Ivan Allen College of Liberal Arts, holds the Ivan Allen Jr. Dean's Chair in Liberal Arts and Technology, and is Professor of English in the School of Literature, Communication, and Culture at the Georgia Institute of Technology. Her research centers on rhetorical studies, literacy studies, and women's studies, areas in which she has authored and co-authored numerous articles and book chapters. She is the author of three books: Southern Horrors and Other Writings: The Anti-Lynching Campaign of Ida B. Wells-Barnett (1997), Traces of a Stream: Literacy and Social Change among African American Women (2000), and Profiles of Ohio Women, 1803-2003 (2003). In her presentation, "Rhetorical Studies in a Time of Change", Dr. Royster reflects on rhetorical studies and asks: Where are we now? How can we tell? She proposes opportunities for expanding the experiences and performances that serve as a springboard for rhetorical studies as a "modern" enterprise.

February 16, 2011 - Gunther Kress: Gunther Kress is Professor of Semiotics and Education at the Institute of Education, University of London. His interests are in meaning-making and communication in contemporary environments; with an interest in developing a social semiotic theory of multimodal communication. Some (more recent) books are Multimodal Discourse: the modes and media of contemporary communication (2002) with T van Leeuwen; Literacy in the new media age (2003); and Multimodality: a social semiotic approach to contemporary communication (2010). In his presentation, "Writing in the frame of a social semiotic multimodal theory of composition," he will examine some currently important terms, such as composition, design, writing, and will necessarily raise again the essential notion of genre.

September 8, 2010 - Lynée Lewis Gaillet: Lynée Lewis Gaillet is associate professor of rhetoric and composition at Georgia State University. She is past president of the Coalition of Women Scholars in the History of Rhetoric and Composition and past executive director of the South Atlantic Modern Language Association. She is the editor of Scottish Rhetoric and Its Influences (Hermagoras/Erlbaum), coeditor with Michelle Eble of Stories of Mentoring: Theory and Praxis (Parlor Press), and coeditor with Winifred Horner of the second edition of The Present State of Research in the History of Rhetoric (University of Missouri Press). She is author of numerous book chapters and journal articles addressing contemporary writing instruction and the history of rhetoric/writing practices. In her presentation "Everyday Archives", she will discuss the recent commercial and scholarly resurgence in primary research and discuss ways academics can ride that wave in their writing and teaching.

February 11, 2010 - Charles Bazerman: Charles Bazerman is Professor of Education at the University of California, Santa Barbara and Chair of CCCC. He is interested in the social dynamics of writing, rhetorical theory, and the rhetoric of knowledge production and use. He has been active in developing graduate degree objectives in rhetoric, literacy, and communication at UCSB and previously at Georgia Tech. His recently edited Handbook of Research on Writing won the 2009 CCCC Outstanding Book Award. In his presentation, he will discuss how writing studies as an organized field of research is new and dispersed, under the title, "Writing Research: What does it add up to? Where is it heading? What is visibly missing? What is invisible? Who has the eyes to see it?"

October 29, 2009 - Shirley Logan: Shirley Wilson Logan is Professor of English and Director of Writing Programs at the University of Maryland, where she teaches courses in composition theory and pedagogy, history of rhetoric, nineteenth century rhetoric, and writing. Professor Logan's current projects include a study of Amanda Berry Smith's religious discourse and further exploration into the literacy practices of black Civil War soldiers and post-Reconstruction African Americans, which was the subject of chapter one of her 2008 book, Liberating Language. In her talk, she will discuss this topic and what future research promises to uncover, under the title, "Free Floating Literacies, Then and Now."

March 30, 2009 - Beverly Moss: Beverly Moss, Associate Professor of English at the Ohio State University, focuses both on community literacy, especially in African American communities, and on writing centers. She teaches both undergraduate and graduate courses on composition theory and criticism, literacy theories and practices, qualitative research methodologies and basic writing. Author of several articles addressing composition and pedagogy and African American Rhetoric, she is also the editor of Literacy Across Communities and the co-editor of Writing Groups Inside and Outside the Classroom.

February 16, 2009 - Charles Schuster: Associate Dean for the Humanities at the University of Wisconsin Milwaukee. While at FSU, he met with nine PhD and MA students on research projects they were currently working on. With an inviting manner and a light sense of humor, Dr. Schuster gave professional feedback on publishing and research questions as well as on drafts. Afterward, Dr. Yancey hosted a pot luck dinner where Dr. Schuster gave a quick talk on the future of publishing in rhetoric and composition and enjoyed socializing with members of the rhet/comp program.

January 12, 2009 - Deborah Brandt: Deborah Brandt, Professor of Rhetoric and Composition at the University of Wisconsin Madison, researches literacy, specifically social and economic histories of mass literacy, and the status of mass writing within late twentieth and early twenty-first century culture, diversity, equity, and access in literacy learning. At the University of Wisconsin Madison she teaches undergraduate and graduate courses in literacy, writing studies, and qualitative research methods. Brandt currently is working on a project following her award-winning volume Literacy in American Lives, entitled Writing Now: New Directions in Mass Literacy, which explores the ascendancy of writing as a second stage of mass literacy.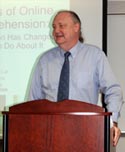 December 1, 2008 - Donald Leu: Donald J. Leu, the John and Maria Neag Endowed Chair in Literacy and Technology at the University of Connecticut, studies reading generally and new literacies more specifically. His current research focuses primarily on new skills, strategies, and instructional tools needed to prepare students for learning to read and write with Internet technologies. At the University of Connecticut, he also directs the New Literacies Research Lab, and he is a past President of the National Reading Conference. With more than 100 research publications and seventeen books, Leus research showcases his dedication both to teaching and to finding ways to bridge new technologies and literacies.

January 11, 2008 - Amy Devitt is the Francis L Stiefel Teaching Professor and former director of first- and second- year English at the University of Kansas. She is the author of Writing Genres, finalist for the CCCC Outstanding Book Award in 2006. Her research focuses on genre studies, variation and standardization, English language studies, and writing and writing pedagogy. Devitt is also the author of numerous articles on genre studies as well as the co-author of Scenes of Writing: Strategies for Composing with Genre.

October 23, 2007 - David Holmes is a Professor of English and Chair of African American Studies at Pepperdine University and author of Revisiting Radicalized Voice. His research focuses on African American expressive culture, civil rights movement rhetoric, intellectualized discourses of racism, and theories of ethos. Dr. Holmes is also the author of "'Hear Me Tonight': Ralph Abernathy and the Sermonic Pedagogy of the Birmingham Mass Meeting," which won the 2013 Theresa Enos Anniversary Award for Best Essay in Rhetoric Review.
title-inside title-centered
2