Robert Olen Butler's Archives Bound For Beinecke Library
---
Robert Olen Butler's Archives Bound For Beinecke Library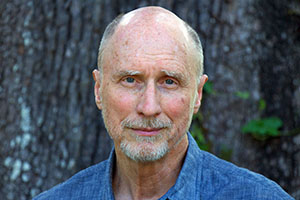 Professor Robert Olen Butler has a lifelong writing career and three-plus decades of teaching, skillfully juggling both. He has earned acclaim and major awards for his storytelling prowess, and Butler has guided hundreds of students through their own creative process, watching them win their own writing awards or become teachers as well.
Until now, though, the results of Butler's creative imagination have been available only through his published works or to students in his classroom. That will in change in fall 2018, when Yale University's Beinecke Rare Book and Manuscript Library opens Butler's entire literary archive to researchers and scholars.
The library recently announced its plan, and Melissa Barton, curator of drama and prose at the Beinecke, told fsu.edu, "We are delighted to be acquiring the papers of Robert Olen Butler, a writer renowned for his lyricism and deep empathy. Though we would not want to limit his output to his writing on Vietnam, we remain thrilled that his papers will join those of many other veterans and war writers in the Collection of American Literature, including James Jones, John Hersey and Yusef Komunyakaa. Together, these writers' papers form a tremendous trove of experience around the human response to conflict and atrocities."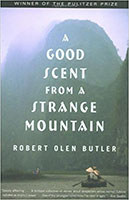 Butler, the Francis Eppes Professor of English at FSU, won the 1993 Pulitzer Prize for Fiction for A Good Scent from a Strange Mountain, a collection of short stories, each one based on a different Vietnamese immigrant living in the U.S. narrating his or her experiences. In May 2013, Butler received the F. Scott Fitzgerald Award for Outstanding Achievement in American Literature, honoring his entire literary career.
With many other awards on his shelf and certainly more compelling fictional stories to share, Butler says the Beinecke honor tops his list of achievements.
"If I had to choose between another major book award and my archive finding this particular home, I would choose the Beinecke," he says. "The Beinecke is forever."
The full article on Butler's most recent mark of distinction is here: http://news.fsu.edu/news/arts-humanities/2017/06/28/fsu-english-professors-literary-archive-headed-immortality/.
As for Butler's influence in the classroom, several students recall how he not only inspired them but also showed them new ways to approach their writing. The story of Butler and his teaching philosophies is published below.
Robert Olen Butler, fostering a new generation of writers
By Kelsey D'Auben
The first class of a new semester Professor Robert Olen Butler will often quote the great Japanese film director, Akira Kurosawa, by telling his students, "To be an artist means to never avert one's eyes."
The award-winning author is not only encouraging students to become good writers and storytellers, but also to strive to become artists of the literary world.
"I'm trying to open up parts of them that shut down because of their own personal defense mechanisms," says Butler, who won the Pulitzer Prize in 1993 for his book of short stories, A Good Scent from a Strange Mountain. "Too often all of us, even professional artists, feel compelled to avert out eyes."
Butler arrived at FSU 17 years ago, already a widely respected and distinguished writer and mentor to his students, and he was invited to join the English department faculty as a Francis Eppes Professor. After 15 years as a professor of creative writing at McNeese State University in Louisiana, Butler was ready to start fresh at FSU and was eager for the opportunity to bring his own style to the way creative writing was taught in academia.
"One reason I wanted to teach was that I was beginning to understand my own creative process in ways that didn't seem to be emphasized in the pedagogy of creative writing," Butler says, "and I thought I had something to bring to the party."
One of the primary focuses of Butler's workshop courses, for both his graduate and undergraduate students, is helping students to write from what he calls their "white hot centers," a place inside of them where their imagination and creativity live in their purest forms.
"Bob's advice to write from your 'white hot center,' as in, writing from an emotional rather than idea-driven or intellectual place within you, is probably the best writing advice I've ever received," says Lindsay Sproul, one of Butler's former Ph.D. students. "After taking so many workshops, both at FSU and in my MFA program at Columbia, I found that this perspective on creating art was unique in higher education. I now pass this advice on to my students in fiction courses."
You are bound to find a few things if you search the name "Robert Olen Butler" on Google: a Wikipedia page packed full of information about his early life and literary career; all of his books available for purchase on Amazon; his contact information on FSU's English faculty page; and, if you search videos, you can find each of Butler's 17-part web series called "Inside Creative Writing."
The series showed Butler working on a literary story, in real time, right out of his office on the fourth floor of FSU's Williams Building. He began working on the project in the fall of 2001, and thousands of people were able to tune in during each of the two-hour installments and get a glimpse of his creative process from start to finish.
"No one had ever seen a writer create a work at every moment in the process," Butler says. "There's a very famous film of Picasso painting on glass, and you watch every stroke. No one had ever seen that in the creation of a literary work. That's what we accomplished [with 'Inside Creative Writing.']"
All episodes are on YouTube with the first two-hour episode recently passing 160,000 views. The web series was only a glimpse into the creative wisdom that Butler offers his students every day in the classroom. Butler prides himself on being a teacher of both fiction technique and the deeper creative process as he guides his students to becoming true artists.
"As an undergraduate, it's always exciting to be a part of a workshop where your professor won a Pulitzer Prize," says Kelsey Schurer, who graduated from FSU in 2014 with a bachelor's degree in creative writing. "That was extremely intimidating to me and also extremely exciting and I wanted to be a part of that legacy."
Butler says he is teaching students where to look within themselves so they not just write a story but also create a work of art.
"That involves getting them out of the rational and analytical, theoretical, crafty, technique-focused part of their brain," Butler says, "and into the place where the imagination resides and where one can actually, someday, create a work of art."
His students are happy with their experiences in his class and with what they learned about their own creative processes through studying his.
"He was dedicated to the experience of the workshop in so many generous and honest ways and demanded more from you in terms of what you could bring to the page: he believed in your potential as a writer, as an artist," Schurer says.
Sproul, who begins a tenure-track teaching position at Loyola-New Orleans in the fall of 2017, says Butler was able to instill confidence in her writing.
"After taking Bob's workshop, I have a stronger sense of freedom, and less guilt and shame about writing unsuccessful first drafts," she says. "I also feel very strongly that great art comes from an emotional rather than intellectual place." Sproul's FSU doctoral dissertation novel will soon be published by Little-Brown.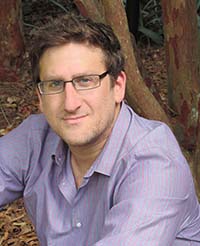 Spencer Wise, another former Ph.D. student and graduate assistant to Butler, says Butler taught him how to dig deeper with his writing.
"He encouraged me to write the stuff I've always hidden from," Wise says. "The stuff that gets to the core of who I am, in all its messy complexity and hypocrisy. That was one of the best things I learned - to write your own ghosts." Wise's FSU doctoral dissertation novel, The Emperor of Shoes, is scheduled as the lead fiction title in spring of 2018 at one of HarperCollins' literary imprints, Hanover Square Books.
Butler's fiction writing workshop courses also differ from many other traditional creative writing courses, Wise says, in the way he focuses on achieving great literary fiction through a character's yearning.
"I've taken a million workshops. Bob has a unique pedagogy built around yearning as the unified field theory of literary fiction," says Wise, who has participated in Butler's workshops three different times. "I drank the Kool Aid, so I buy into a lot of it. . . . It makes sense to me."
Throughout his years of teaching, Butler has bestowed upon his students many words of wisdom about becoming a writer. But there is always one piece of advice he shares with anyone who has a desire to create works of literary fiction.
"If you truly want to be an artist, the advice is, the work, your vision of the world, articulated in these objects you create, that has to be an end in itself," Butler says. "You write the best book you can to illuminate the deepest truths of the human condition and then once that object exists in its purest form then . . . there's another set of advice...You still need to find an agent."
He helps his students do that, as well.
Kelsey D'Auben graduated in Spring 2017 from FSU with a bachelor's degree in English, with a concentration in creative writing.