Lecturer, Director, Reading Writing Center and Digital Studio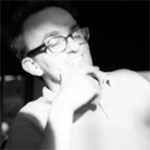 WMS 229
Writing centers & digital studios, multimodal composition, assemblage
STEPHEN J. McELROY, Ph.D., Florida State University (2014), is the Director of the FSU Reading-Writing Center and Digital Studio. His specialties include digital composing, writing support networks, and the intersections of assemblage theory and composition. He is a co-founder of the FSU Card Archive, which is a physical and digital archive of over 2500 postcards that serves as a site of research into various areas: visual rhetoric, material productions of everyday writing, social politics and representation. His article about the conception, construction, and production of the archive, coauthored with Michael Neal and Katherin Bridgman, won the 2014 Computers and Composition Michelle Kendrick Outstanding Digital Production/Scholarship Award.
He has led multiple workshops in composing strategies, software platforms, and multimedia production for a variety of groups and organizations around campus. His current research follows two convergent vectors: the first is on the applications of assemblage theory and method in composition studies; the second is on ways of knowing and doing in digital rhetoric in terms of scholarship, pedagogy, and practice.
Publications
Assembling Composition. Co-edited collection, with Kathleen Blake Yancey. 2017. NCTE.
"Ways of Knowing and Doing in Digital Rhetoric: A Primer." Enculturation 23 (2016) (with Matthew Davis and Rory Lee).
"A Space Defined: Four Years in the Life of the FSU Digital Studios." In Rusty Carpenter, Dickie Selfe, Shawn Apostel, and Kristi Apostel, eds. Sustainable Learning Spaces. (with Jennifer Wells, Andrew Burgess, Jeff Naftzinger, Rory Lee, Josh Mehler, Jason Custer, Aimee Jones, and Joe Cirio).
"Assemblage by Design: The Postcards of Curt Teich and Company." Computers and Composition 37 (2015): 147-165.
"'Many Happy Returns:' Student Archivists as Curators of Public Memory" with Michael Neal and Katherine Bridgman. Pedagogies of Public Memory: Teaching Writing and Rhetoric at Museum, Memorials, and Archives. Eds. Laurie Grobman and Jane Greer. Routledge Press, Forthcoming 2015.
"Procedures, Projects, and Programs: Florida State University's Digital Studio Tutor Handbook" with Josh Mehler and Jennifer Wells. Kairos 19.2 (2015).
"Composing, Networks, and Electronic Portfolios: Notes toward a Theory of Assessing ePortfolios." In Heidi A. McKee and Dànielle Nicole DeVoss, eds. Digital Writing: Assessment and Evaluation. Logan, UT: Computers and Composition Digital P/Utah State UP, 2013. With Kathleen Blake Yancey and Elizabeth Powers.
"Making Meaning at the Intersections: Developing a Digital Archive for Multimodal Research." Kairos 17.3 (2013). With Michael Neal and Katherine Bridgman.
"Expanding the Available Means of Composing: Three Sites of Inquiry." Enculturation 14 (2012). With Matt Davis and Kevin Brock.