Assistant Professor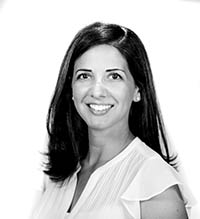 WMS 436
Shakespeare and Renaissance drama, Latinx drama, LGBTQ drama, Spanish Golden Age drama, Gender and Sexuality Studies, Critical Race and Ethnicity Studies
Carla Della Gatta, Assistant Professor, holds a Ph.D. in Theatre & Drama (2015), M.A. in Theatre and Drama (2012), and a Certificate in Gender and Sexuality Studies from Northwestern University (2015); a M.A.in English (2010) from San Francisco State University; and a B.A. in English (1998) from the University of California, Berkeley. Her forthcoming monograph, Shakespeare & Latinidad: The Staging of Intracultural Theatre, explores how Latinx culture is constructed dramaturgically and textually in recent Shakespearean adaptations and productions. Dr. Della Gatta has written various entries for the forthcoming Stanford Global Shakespeare Encyclopedia and has published essays online in Howlround. She has worked as a scholar for the theatre for Shakespeare Center Los Angeles, The Public Theater, Chicago Shakespeare Theater, and Victory Gardens Theater.
Della Gatta is an active member of the Latinx Theatre Commons Steering Committee. She currently serves as the Member-At-Large for the Operations Committee, Governing Council for the Association for Theatre in Higher Education (ATHE) and on the Collaborative Research Award Committee for the American Society for Theatre Research (ASTR).
SELECT PUBLICATIONS
"Confronting Bias and Identifying Facts: Teaching Resistance through Shakespeare," in Teaching Social Justice Through Shakespeare: Why Renaissance Literature Matters Now, ed. Hillary Eklund and Wendy Hyman, University of Edinburgh Press, forthcoming 2019.
"Shakespeare, Race, and 'Other' Englishes: The Q Brothers's Othello: The Remix," in Shakespeare Survey, Special Edition on 'Re-Creating Shakespeare', Vol. 71, 2018.
"A New Era of Global Shakespeare: The State of the Field, 2014–2015," in Shakespearean International Yearbook, Special Section: Shakespeare and Value, Vol. 17, 2018.
"From West Side Story to Hamlet, Prince of Cuba: Shakespeare and Latinidad in the United States," in Shakespeare Studies, Vol. 44, 2016.
"Adapting La Dama Boba and The Taming of the Shrew for a Foreign Audience," in Bulletin of the Comediantes, Vol. 67, 2015.
"Performing Duende in the Royal Shakespeare Company's 2011 Cardenio," in The Creation and Re-creation of Cardenio: Performing Shakespeare, Transforming Cervantes, ed. Terri Bourus and Gary Taylor, Palgrave MacMillan, 2013.
"Cultural Mobility and Transitioning Authority: The Cardenio Project," in The Quest for Cardenio, ed. David Carnegie and Gary Taylor, Oxford University Press, 2012.
SELECT INVITED PRESENTATIONS
Keynote, "'Hear All, All See': Aural and Visual Dramaturgies of Latinx Romeo and Juliet(a)," Latinx Shakespeare: A Borderlands Drama Symposium, Texas A&M (2018)
Keynote, "'Let's Talk about Sex' But Not See It: American Shakespeares in the Cultural Olympiad," Exploring Resistance through Medieval and Early Modern Culture: Early Modern Colloquium Graduate Conference, University of Michigan, Ann Arbor, (2018)
"Shakespeare and Latinidad: A Performance History," University of Texas El Paso, April 2017
"Romeo and Juliet in Spanish Language and Performance Traditions," Entertaining the Idea: Shakespeare, Philosophy, Performance, Conference 2: Cut Him Out in Little Stars: Romeo and Juliet in Diaspora, UCLA (2017)
"Shakespearean Englishes for Today's Classroom," Teaching Shakespeare within Diverse Communities, Florida International University (2016)
"Homosocial and Paternal Bonds in The Merchant of Venice," Department of English, St. Louis University, Madrid Campus (2014)
"Identity and Language Politics Today for U.S. Latinos," Department of Hispanic Studies, Queen's University Belfast, (2014)
SELECT AWARDS, HONORS, AND FELLOWSHIPS
2018–19: Woodrow Wilson Career Enhancement Fellowship, The Woodrow Wilson National Fellowship Foundation
2018–19: Folger Shakespeare Library Short-Term Fellowship
2018: The Mellon School of Theater and Performance Research at Harvard University Summer Session: Public Humanities
2017: New York Public Library Short Term Fellowship
2016: American Society for Theatre Research (ASTR) Targeted Area Research Award
2016: J. Leeds Barroll Dissertation Prize, Shakespeare Association of America